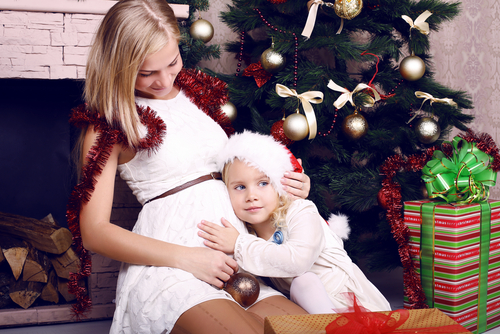 Being pregnant during the festive season is one of the best times to be pregnant, apart from having to endure a lot of drunk antics from family and friends, there is something so special about carrying your baby at Christmas.
You can skip all the heavy chores
This year you won't have to climb the rickety ladder to the attic or crawl among the spiders under the stairs trying to find the decorations – you have a legitimate excuse to get someone else to do all the heavy lifting.
You are guaranteed a seat on the bus
One of the worst things about Christmas shopping is having to take public transport and standing all the way into town because there are no seats. But not when you're pregnant – you are now one of those people who others have to give up their seat for.
People will be gentler around you when shopping
Christmas shoppers will give you a wide berth and sales assistants will go out of their way to be kind to you. Nobody wants to upset or be mean to a pregnant woman.
You don't have to attend parties hosted by distant relatives
There are so many parties this time of the year and it can be hard to turn down an invite without being asked 'where's your Christmas cheer?' but things are so different when you are expecting. Say you're tired and spend the evening with your feet up watching your favourite Christmas movie. Bliss.
You won't have to clean up
The worst part of the Christmas dinner is the clean up. With three or four courses there are a lot of dishes to tidy away and seeing as you used your best dishes for serving most will have to be washed by hand. But nobody would expect a pregnant woman to stand for any length of time cleaning the cutlery.
You can pick up baby items in the January sales
And finally the best thing about expecting this time of the year is picking up baby items in the January sales. You can go wild.