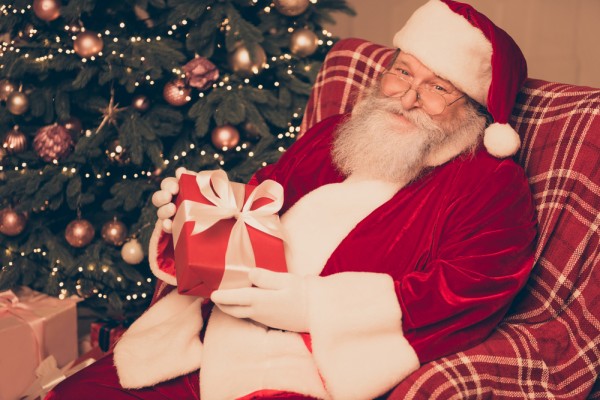 Christmas is the most magical time of the year but it wouldn't be the same without sampling festive treats at the many markets and events taking place across the country.
Visit Santa's grotto, enjoy storytelling with Mrs. Clause or listen to traditional Christmas carols by the magic of candlelight.
1. Mrs. Clause Storytelling, O'Connell Street, Dublin
Mrs. Clause will be reading a variety of Christmas stories at Eason's, O'Connell Street on November 24, 6pm - 7pm; November 25 - 27, 2pm – 4pm; November 30, 12pm – 7pm. This is a magical opportunity to catch her, whilst Santa is busy preparing for Christmas Eve. Admission is free.
For more information, click here.
2. Great Outdoors Christmas Festival, Chatham Street
The Great Outdoors shop is hosting a free Christmas Festival on December 10 at 1pm. Kicking off with a street party, it will be followed by Santa's arrival at 2pm. Santa will then be free to visit with the children at his grotto from 3pm.
For more information, click here.
3. Carols by Candlelight, Merrion Square
The enchanting carol service will take place on December 12 at 6pm in the surroundings of the Pepper Canister Church. Admission is free, but seating is limited so you will need to get there early to avoid missing out. Carols will be sung by Classicus Youth Choir, following a traditional service of nine lessons led by clergy from the local churches.
For more information, click here.
4. The Magical Christmas in Killarney Parade, Town Centre
Santa will lead 11 floats in five festive parades on November 25, December 3, 10, 17 and 31 from 6pm.
For more information, click here.
5. Belfast Christmas Market, Belfast City Hall
Celebrating its 12th Year this festive market will be held in the grounds of the City Hall on Donegall Square. Opening daily right up to December 22, this market has something to offer everyone. Along with a diverse range pf culinary delights the market is packed with choice with the usual craft and gift stalls, and Santa himself will be in residence.
For more information, click here.
6. Galway Christmas Market, Eyre Square and The Spanish Arch
Running from the November 19 up to December 22, the Galway Christmas Market will be held at two locations this year, giving you plenty of opportunity to find the perfect Christmas gifts. You will find Santa's grotto along with a selection of European treats including a German Bier Keller.
For more information, click here.
7. Pick Your Own Christmas tree, Athenry
If you would prefer to choose your own tree, Meadow Lane Farm in Athenry have an excellent selection for you to choose from including the traditional. Open from November 26 to December 23 during Daylight hours. What a magical tradition to start. Prices start at €35 – 50.
For more information, click here.
8. Ten Days of Christmas Milk Markets, Limerick
Running from December 15 right up to Christmas Eve these Christmas markets will host everything from crafts, fashion and food.
For more information, click here.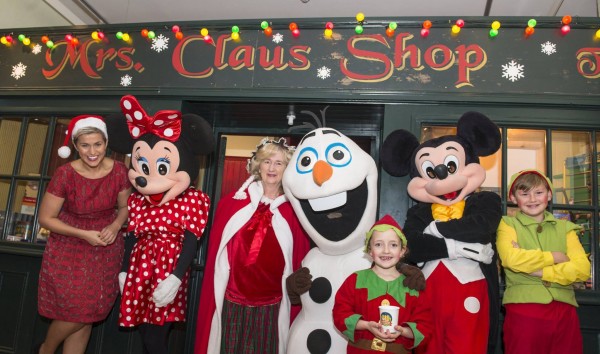 9. Santa's Enchanted Castle, Wexford
This enchanting event promises to be memorable situated in the magical Enniscorthy Castle. This year you can also visit Mrs. Clause's sweet shop for some festive treats. Tours through the elves workshop and magical toy machine are every 30 minutes from 4pm – 7pm, November 25 to December 23. Tickets are €15 for children including a gift and €10 for adults.
For more information, click here.
10. Donegal's Lapland
Open from November 25 to December 22 this purpose built centre features a live show in which the head elf relays the story of Christmas before Santa makes his grand entrance. Santa then calls each child by name to present them with a present before moving out to his village. There is also the Elves Disco to attend if you fancy shaking your hips.
For more information, click here.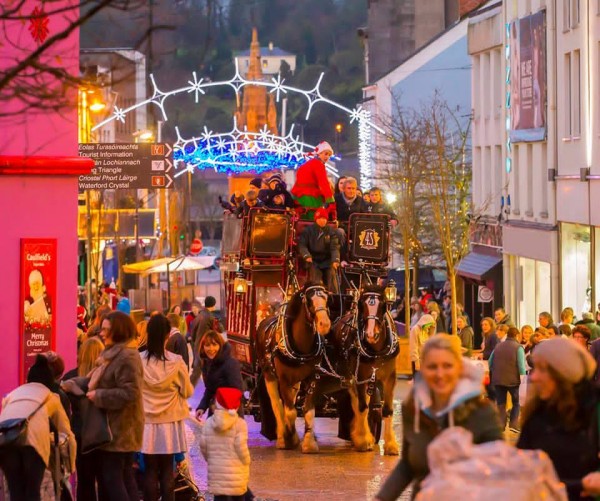 11. Winterval Waterford
In its 5th year, Winterval has a selection of free and ticketed events across the county for all the family. Kicking off on November 25 this magical event will run until December 23. Featuring a carousel in place until January 8, Santa's grotto, the elves workshop, a vintage ferris wheel and horse drawn carriage rides, this sounds like it is straight out of a Christmas movie.
For more information, click here.
12. SantaTown, Sligo
Santatown runs on December 10, 11, 17 and 18 from 3pm with an addition show at 5pm on December 18. The elves will perform along with some surprise guests before Santa's arrival. Tickets are €15 for children and €5 for adults.
For more information, click here.