Lisa Clegg is the author of the very successful, The Blissful Baby Expert, and her new book, The Blissful Toddler Expert, is now available, much to the delight of mums everywhere. Both books have received rave reviews and her engaging forum and website have been a help to many going through the trials and tribulations of motherhood.
Working as a maternity nurse for the past nine years, Lisa found that many new mothers were asking her loads of question including advice on establishing a routine, weaning and putting Baby to sleep, with some texting her during the day asking for help. It was these mums - mums who availed of her expert opinion - who suggested she write a book containing her advice and tips. In fact, being so busy, the mum-of-three had to turn down a number of people as she was simply too busy to fit it all in.
What's all the fuss about?
Lisa's two books contain her own tried and tested advice and has been proof-read by other mums – the type of mums who would buy the book – so you are safe in the knowledge that the methods suggested actually work. Admitting that it is important that the book has one set method for doing things, Lisa understands that every baby is different and that you need to adapt the methods in a way that suits your own child.
Following on from her first book, The Blissful Baby Expert, which is jam-packed with information on coping with the early days, sleeping, weaning, common worries and what to expect in terms of development, The Blissful Toddler Expert has plenty of tried and tested tips on toilet training, coping with tantrums, feeding, encouraging language and movement and preparing them for nursery and preschool.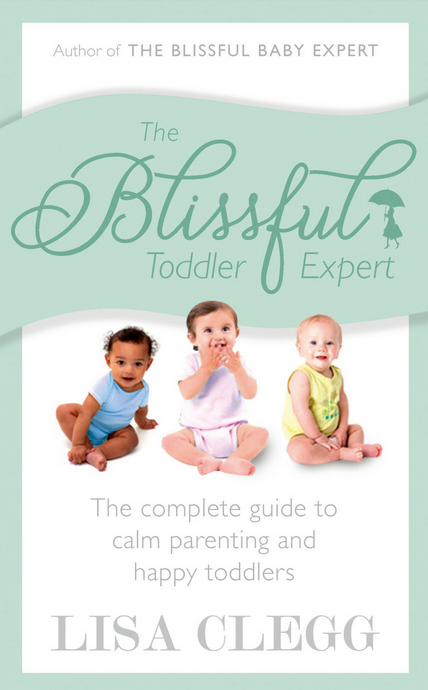 It's not just the books on offer
Lisa and her team of mums also run and monitor an engaging Facebook page, forum and website which has helped many people since it first started. Providing information and support, Lisa's forum and website are run on a three tier basis: Bronze, Silver and Gold, with each offering various support and access. When you sign up, Lisa or her team can offer phone and email support and, depending on location, she can even call out to the house.
Her best piece of advice?
If you have a little toddler at home, the mum-of-three suggests you plan ahead, offer your youngster your time and give them lots of choice so that while they feel like they are making a decision you are actually in control. At the end of the day, as the experienced expert says, "just try the best you can."
Sadly, even though she is a mum of a tween, Lisa has no plans on writing another book and will be stopping at the two she has written.