There's no better gift than the gift of a good book. And. with all the rush and bustle of Christmas shopping, we can sometimes forget that. Kids get so much stuff these days that sometimes a simple book can be a refreshing present in the mix that they can actually get the most out of! And with so many incredible children's books out there – especially ones by Irish authors and publishers – we have a pretty incredible list of children's books to gift this year!
'Gordon's Game: Lions Roar' by Paul Howard, Gordon D'Arcy (Penguin)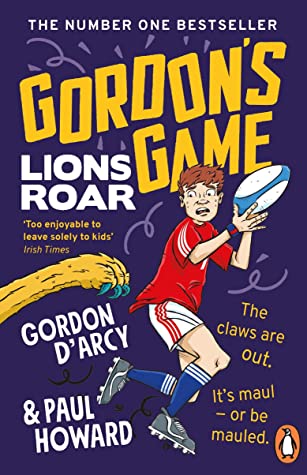 Gordon D'Arcy has a brand-new opportunity - the chance to play for the famous British and Irish Lions as they tour South Africa! But before he can get on the plane, he must overcome the injury that threatens to end his career, and make the difficult choice between rugby and friendship.
Gordon has to help Clive Woodward pull off a series win against South Africa and their fearsome forwards - the notorious Bomb Squad. And he certainly has to keep his wits about him when he finds himself in a wildlife reserve, surrounded by animals that want to eat him for dinner!
Is another dream about to come true for Gordon D'Arcy? Or has this young Lion finally bitten off more than he can chew? Buy here
'Puffling and the Egg' by Gerry Daly & Erika McGann (O'Brien Press)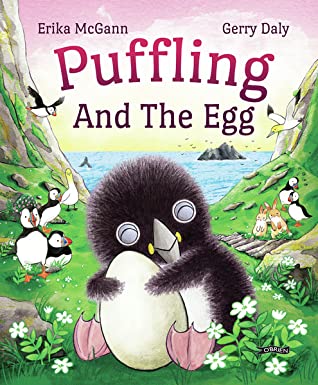 When Puffling finds a lost egg on Skellig Michael, she sets off to return the egg to its nest!
She travels all over the island searching the owner of this stray egg, meeting lots of new friends along the way ... but who lost this mystery egg? And what kind of baby animal is going to hatch from it? Buy here
'The Primrose Railway Children' by Jacqueline Wilson (Puffin)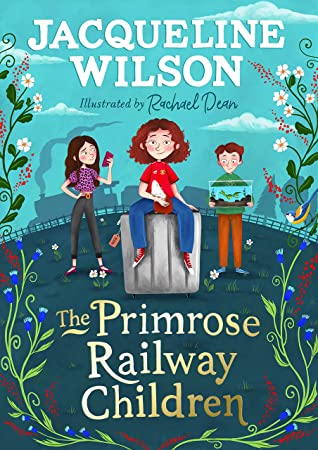 Phoebe Robinson loves making up stories - just like her wonderful, imaginative Dad.
When he mysteriously disappears, Phoebe, Perry, Becks and their mum must leave everything behind and move to a small cottage in the middle of nowhere. Struggling to feel at home and missing her dad terribly until the family discover the thrilling steam trains at the railway station and suddenly, every day is filled with adventure!
But Phoebe still can't help wondering, what is Mum hiding and more worryingly, is Dad okay? Buy here
'The Great Dream Robbery' by Greg James, Chris Smith (Puffin)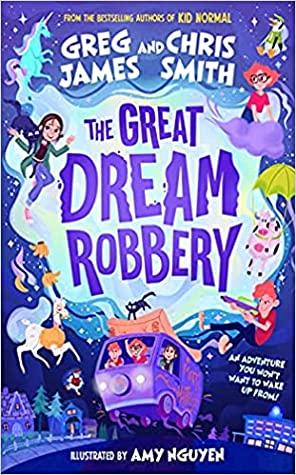 Have you ever had a really strange dream? Maya Clayton definitely has. Last night she dreamt that her dad, the brilliant but slightly odd Professor Dexter, had been trapped in a nightmare by his evil boss Lilith Delamere!
But it's not just a dream - it's real and Maya and her new friends the Dream Bandits must rescue the Professor before it's too late!
All they need is a bit of courage and a LOT of imagination. Buy here
'Kay's Marvellous Medicine: A Gross and Gruesome History of the Human Body' by Adam Kay (Puffin)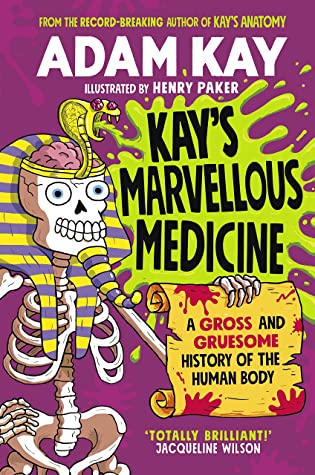 The olden days were pretty fun if you liked wearing chainmail or chopping people's heads off but there was one TINY LITTLE problem back then . . . doctors didn't have the slightest clue about how our bodies worked.
It's time to find out why Ancient Egyptians thought the brain was just a useless load of old stuffing that might as well be chucked in the bin, why teachers forced their pupils to smoke cigarettes, why hairdressers would cut off their customers' legs, and why people used to get paid for farting. (Unfortunately, that's no longer a thing - sorry.)
If you're sure you're ready, then pop a peg on your nose (there was a lot of stinky pus back then), pull on your wellies (there was a lot of poo there too), wash your hands (because they certainly didn't) and explore this gross and gruesome history of the human body! Buy here
'The Little Bee Charmer of Henrietta Street' by Sarah Webb (O'Brien Press)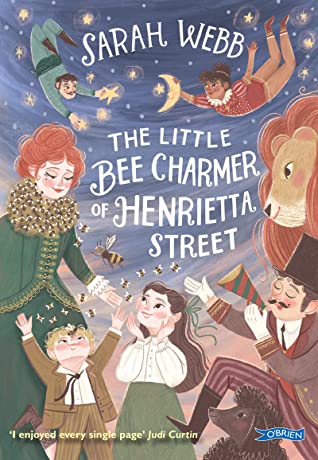 From the bestselling, two-time Irish Book Award-winning children's author of Blazing a Trail, A Sailor Went to Sea, Sea, Sea, and many more, this latest book is set in the Dublin tenements of 1911.
A young girl tries to save her family but instead gets caught up in an exciting adventure when the circus comes to town. A tale of family, friends and finding magic everywhere! Buy here
'There's A Ghost in This House' by Oliver Jeffers (Harper Collins Children's Books)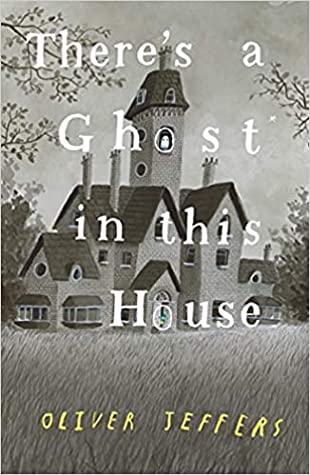 A young girl lives in a haunted house, but has never seen a ghost. Are they white with holes for eyes? Are they hard to see? She'd love to know!
Step inside and turn the transparent pages to help her on an entertaining ghost hunt, from behind the sofa, right up to the attic. With lots of friendly ghost surprises and incredible mixed media illustrations, this unique and funny book will entertain young readers over and over again. Buy here
'A Dublin Christmas' by Nicola Colton (Gill Books)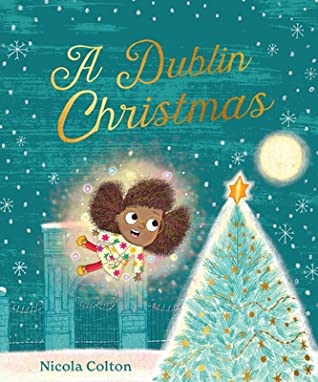 To Orla, Christmas means Gran, so when it looks like Gran won't make it this year, everything feels a lot less festive. And with Christmas spirit everywhere at a low, the whole of Dublin is in darkness.
But then the fairy lights on Orla's Christmas tree come to life and take her on an enchanting adventure to the National Library, Grafton Street, Stephen's Green, and the GPO. Together, Orla and her new friends attempt to restore the meaning of Christmas and holiday cheer.
A heart-warming magical tale of Christmas in Dublin. Buy here.
'A Galway Fairytale' by Caitriona Sweeney (O'Brien Press)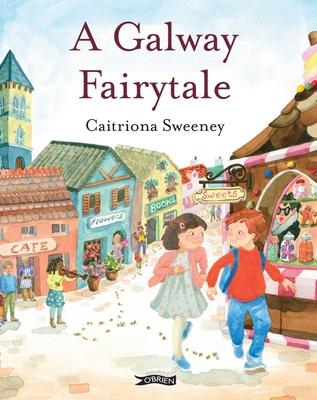 Sean And Grainne are hurrying to the market to buy a Claddagh ring for their Mam's birthday.
Follow the twins as they make new friends, have adventures and even meet a wicked witch on this fairytale journey across Galway City. Buy here.
'Change Sings: A Children's Anthem' by Amanda Gorman
A lyrical picture book debut from Youth Poet Laureate Amanda Gorman and illustrator Loren Long
"I can hear change humming
In its loudest, proudest song.
I don't fear change coming,
And so I sing along."
In this stirring, much-anticipated picture book by inaugural Youth Poet Laureate and activist Amanda Gorman, anything is possible when our voices join together.
As a young girl leads a cast of characters on a musical journey, they learn that they have the power to make changes—big or small—in the world, in their communities, and in most importantly, in themselves. Buy here.
'A Hug For You: Adam's Journey' by David King, Adam King (Penguin Sandycove)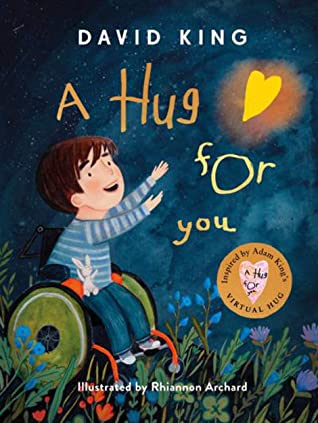 Join Adam and his loyal friend and first teddy, Bubby, on the journey of the Virtual Hug.
Adam King stole the hearts of the nation when he appeared on the Late Late Toy Show in 2020. He introduced us to the Virtual Hug, a heart-shaped sign he carried during the COVID-19 pandemic to help him stay connected to his teacher while he was learning from home. He also took it to his regular hospital appointments to show his doctors, nurses, and care staff that he was still giving them a hug, just in a different way.
This book, inspired by true events, tells the story of one little boy with a big idea that came straight from the heart. From the Late Late Toy Show, the virtual hug makes its way onto mugs, postage stamps and even all the way to outer space, spreading warmth and connection to people all over the world. Buy here.
'Shay Given' by Natasha Mac a'Bháird (O'Brien Press)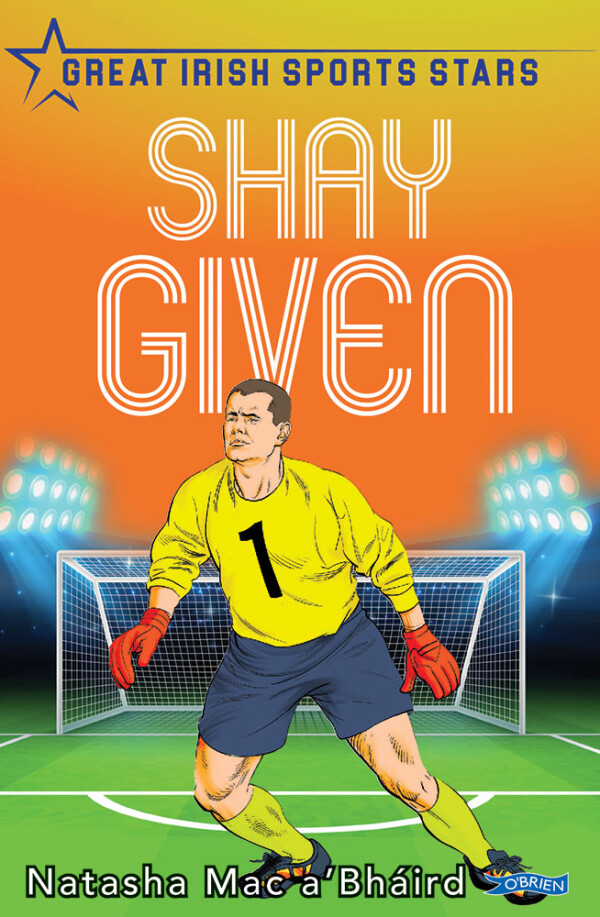 Follow the story of ROI's legendary goalie Shay Given, from his days playing in Lifford, Co Donegal to playing for his country on an international stage!
Young sports fans will love keeping up with Shay Given through the highs and lows of a football career, playing in the Premier League, European Championships and the World Cup. Buy here
'Daughter of the Deep' by Rick Riordan (Puffin)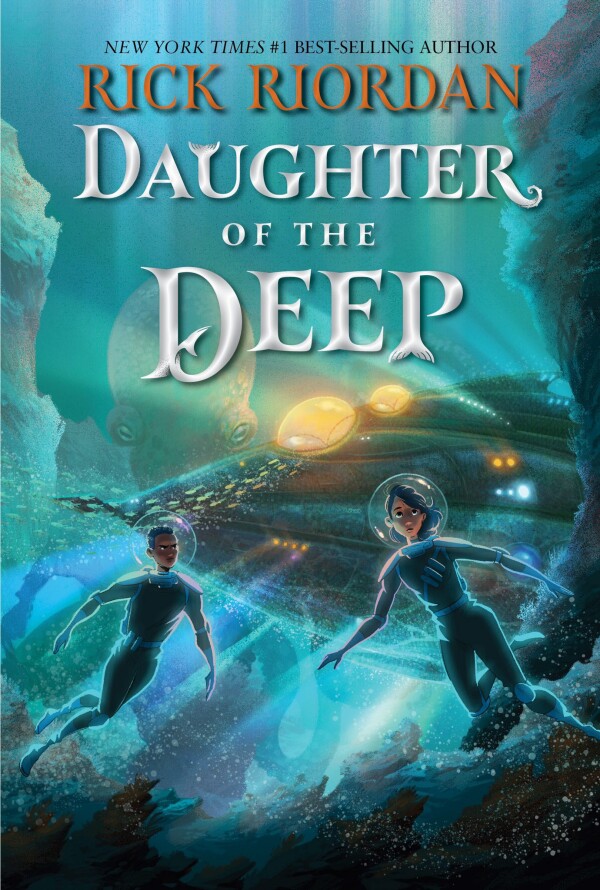 Ana Dakkar is a freshman at Harding-Pencroft Academy, a five-year high school that graduates the best marine scientists, naval warriors, navigators, and underwater explorers in the world. Ana's freshman year culminates with the class's weekend trial at sea, the details of which have been kept secret. She only hopes she has what it'll take to succeed.
But all her worries are blown out of the water when, on the bus ride to the ship, Ana and her schoolmates witness a terrible tragedy that will change the trajectory of their lives. But wait, there's more! The professor accompanying them informs Ana that their rival school, Land Institute, and Harding-Pencroft have been fighting a cold war for a hundred and fifty years. Now that cold war has been turned up to a full broil, and the freshman are in danger of becoming fish food!
In a race against deadly enemies, Ana will make amazing friends and astounding discoveries about her heritage as she puts her leadership skills to the test for the first time.
The Christmasaurus and the Naughty List (The Christmasaurus #3) by Tom Fletcher (Puffin)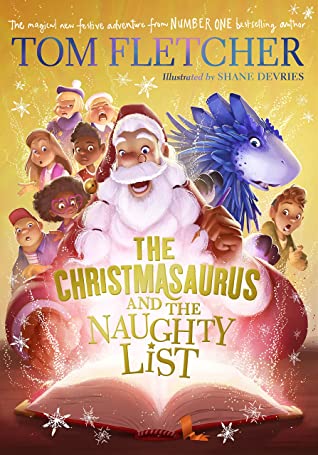 You know about the Naughty and Nice List, right? Santa's top-secret tracker that he ALWAYS checks twice? Well, this year, the Christmasaurus is on a mission to track down children who have found themselves on the Naughty List to help them put wrongs to rights, naughty to nice!
This is a story about mischievous kids learning the error of their ways, but it's also about sharing the true spirit of Christmas and realising that sometimes things aren't quite as they first appear...
'Finding Nutmeg' by Greg Clarke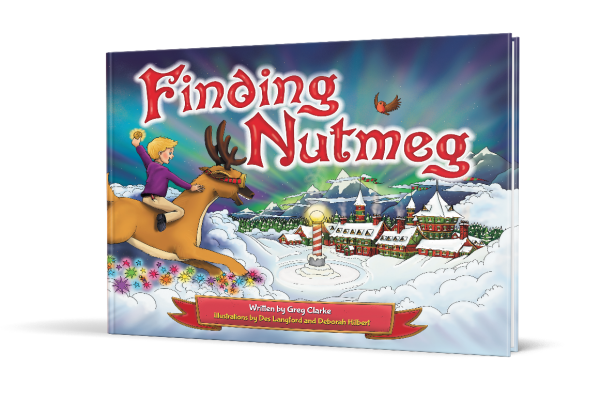 Written by Irish author Greg Clarke during lockdown 2020 and illustrated by artist Des Langford of Limerick this timeless Christmas story follows Sean on his magical journey through the North Pole on his mission, "Finding Nutmeg".
Having found a magical coin in his grandad's garden Sean is shrunk down to the size of an elf and transported to the North Pole via magical elf doors! Meet Stampy, Twinkle and a host of other elves and reindeer in magical locations like the Toy Factory, Elves Post Office, and the Sleigh Station. Watch as Sean helps solve problems and make friends who help guide him on his mission…
This wonderful colourful Christmas book is sure to be a favourite for years to come and is now available in Dunnes Stores for Christmas 2021.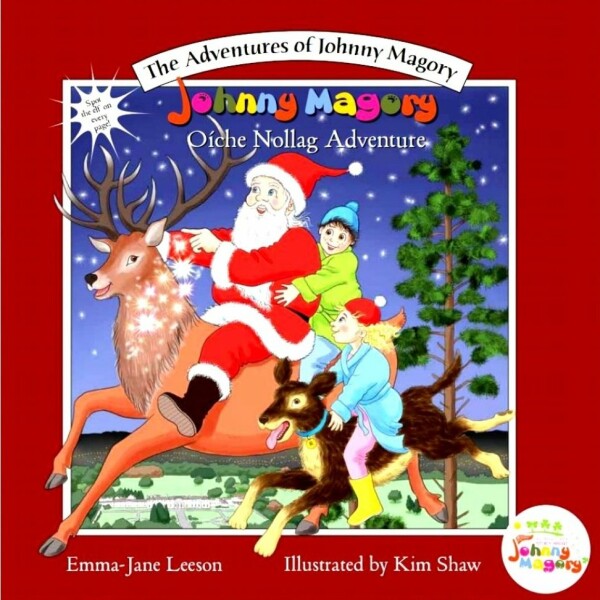 Johnny Magory is off on an 'Oiche Nollag Adventure' helping Children's Health Foundation Crumlin on the way. A percentage of proceeds from the sale of each book will be donated to this worthy charity.
This promises to be a Christmas Eve adventure to remember forever as Johnny, Lily-May and Ruairi help Santy when poor Donner catches the flu.
Mammy and Daddy tell the children they must stay in bed until Christmas Day but when Lily-May and Ruairi awake to sneezing and hoofs banging on the roof, how can they? Lily-May's quick thinking sees them weave through the Phoenix Park, Dublin in search of Lord Stag to help Santy deliver presents to the children of Ireland!
'Gangsta Granny' by David Walliams (Harper Collins Children's Books)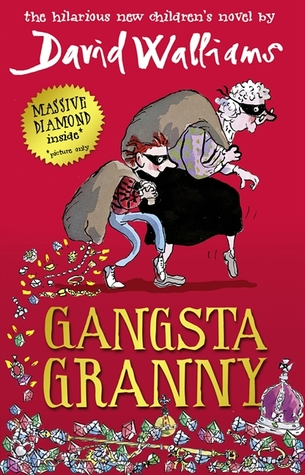 A story of prejudice and acceptance, funny lists and silly words, this new book has all the hallmarks of David's previous bestsellers.
Our hero Ben is bored beyond belief after he is made to stay at his grandma's house. She's the boringest grandma ever: all she wants to do is to play Scrabble, and eat cabbage soup. But there are two things Ben doesn't know about his grandma.
1) She was once an international jewel thief.
2) All her life, she has been plotting to steal the Crown Jewels, and now she needs Ben's help…
'Ireland: The People, The Places, The Stories' by Rachel Pierce (Scholastic)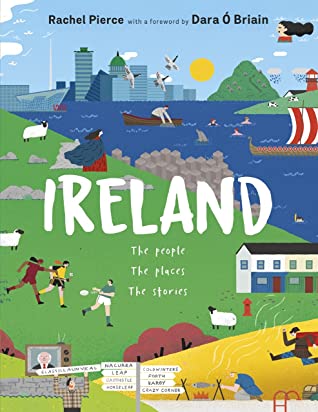 A stunning celebration of the rich culture and fascinating history of Ireland featuring ten Irish illustrators.
Discover everything that makes the Irish isle so special - from its famous landmarks to its myths and legends, from its epic battles to its incredible music ... and everything in between. With a foreword from much-loved Irish comedian Dara o' Briain, this beautiful, full-colour illustration makes this the perfect gift Showcases the talent of ten of Ireland's top illustrators. Buy here
'The 143-Story Treehouse: Camping Trip Chaos!' by Andy Griffiths (Macmillan Children's Books)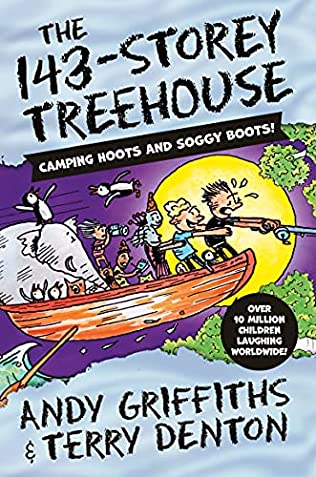 We've added thirteen new levels to our Treehouse (it used to be 130 storeys, but it keeps on growing!) including a word-o-matic (it knows every word in the whole world!); a recycling depot; a wrecking ball; a deep, dark cave with a real live, fire-breathing dragon; a complaining room; a spooky graveyard (where it's always midnight, even in the middle of the day); and a camping ground where you can have a nice, relaxing camping holiday!
Andy's been a bit stressed, so Terry has decided the perfect way for them to relax is to head up to their new camping ground level for a much-needed holiday. But it turns out to be not quite as relaxing as Terry originally planned. . .
The trip is a disaster and then, to make matters worse, all of Andy's fellow campers start mysteriously disappearing. Can Andy brave the dark, dark woods and rescue them in time to finish writing their next book? Buy here