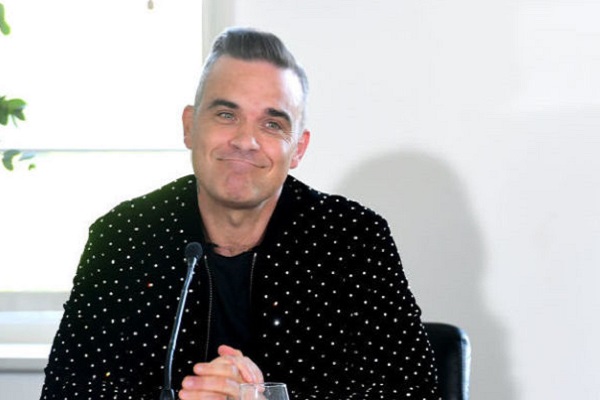 Robbie Williams and wife Ayda Field stunned fans with a surprise announcement last week. The pair revealed they had welcomed their third child via surrogacy.
Their daughter Colette (Coco) Josephine Williams was born earlier this month and it looks like life as a dad-of-three is treating the Angels singer pretty well.
Robbie opened up about their new bundle of joy in an interview with The Sun: "Coco is the most chilled baby I've ever known."
The dad explained how things are different with baby number three: "It's funny. The first baby you have, 'Shh, it's sleeping,' then you hear someone coming in that closes the door and you run downstairs and you go, 'Shh! The baby!'"

He continued: "Then the third one, the television's on, the kids are playing, the dogs are barking, the baby stays asleep and the world doesn't end."
Robbie and Ayda are being extremely calm about the latest addition to their family because there really is no point in stressing out. "I wonder if the baby is so relaxed because we are relaxed," he questioned.
The X Factor duo also have a son and a daughter- five-year-old Teddy and three-year-old Charlie- who just can't get enough of their baby sister.
The Rock DJ singer shared: "The kids are getting on really well with her, there's no jealousy."

"In fact there's just lots of love and cuddles and Teddy wants to feed her all the time. So that's what's going on," he added.
Robbie and Ayda shared their surprise baby news with the world last Friday. Ayda posted a photo of their family's hands and wrote: "I spy with my little eye an extra little hand. So we have been keeping a very special secret! We are delighted to share with you that we have had a baby girl."