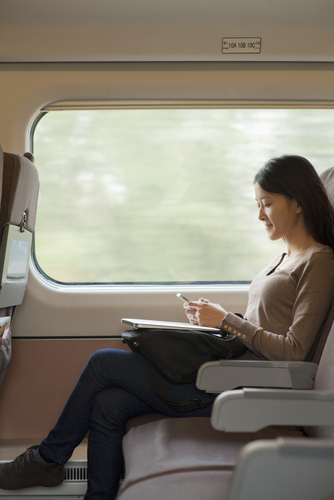 Organising a family holiday can be hectic. There is so much to remember and do that something can get forgotten about.
With the help of these travel apps, things might just run a little smoother.
Sunscreen
This app is available free on the
iPhone
and
Google Play
and will detect the UVI in your location. Also when you pop in your skin type and SPF, it will let you know when you need to reapply lotion.
The Snow Report
Obviously this one will only come in handy if you are going on a ski trip. It gives you the latest reports on your local ski locations and supplies trail maps should you get lost. It is available for free on the
iPhone
.
HopStop
Never get lost again in some of the worlds' most complicated public transport systems with this app. It has the schedules of hundreds of trains and will help you locate your nearest subway or bus stop. Available on
iPhone
.
Wi-Fi Finder
Make sure you don't rake up hefty roaming charges by sticking to this app. It will give directions to your nearest Wi-Fi location and even works both on and off line so you won't have to pay for unnecessary charges. Available on
iPhone
and
Google Play
.
Trip Journal
It works like a virtual scrapbook, tagging your location and creating maps of your journey. It is available on both
iPhone
and
Google Play
for a small cost.