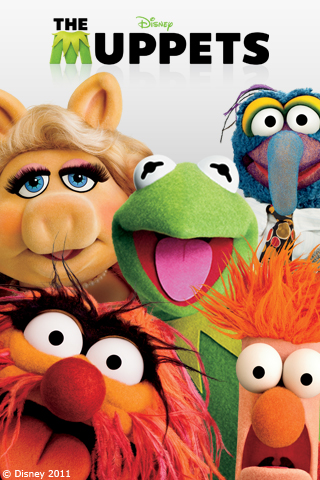 Congratulations to all our winners of the tickets to The Muppets movie this weekend. The movie is taking place this Sunday February 5th and here are the list of winners. All the winners have been contacted via email so if your name is on the list check your mail. If you didn't win, you can still see The Muppets when it hits cinemas nationwide on February 10th.
Dublin
Denise Dardis, Lisa Harte, Sarah Kinsella, Anita Iarini, Sarah O' Connor, Sandra Moriarty, Rebecca Curran, Elizabeth Murphy, Darina Coffey and Triona Sheehy.
Limerick
Mags Ryan, Linda Copley, Gillian O'Donoghue, Annette Murphy, Christine Fitzgerald, Linda Kelly, Charlotte Lynch, Lynda O'Rourke, Mary Hanraha and Keelin O'Dwyer.
Galway
Gail Tannian, Brenda O'Brien, Amanda Arthur, Ann Marie Murphy, Mary Flaherty, Rachel Moore, Mary Ryan, Helen Healy, Catherine Keane and Aisling Keogh.
Cork
Sonya Underhill, Aisling Morey, Grace O' Donoghue, Karen Vonnegut, Joanne Cotter, Mary O' Donnell, Maggie McCormick, Karen Stewart, Aine Hennessy and Orla Lomasney.
If your name is on the list but you have not received an email you can email rachel[at]mummypages.ie