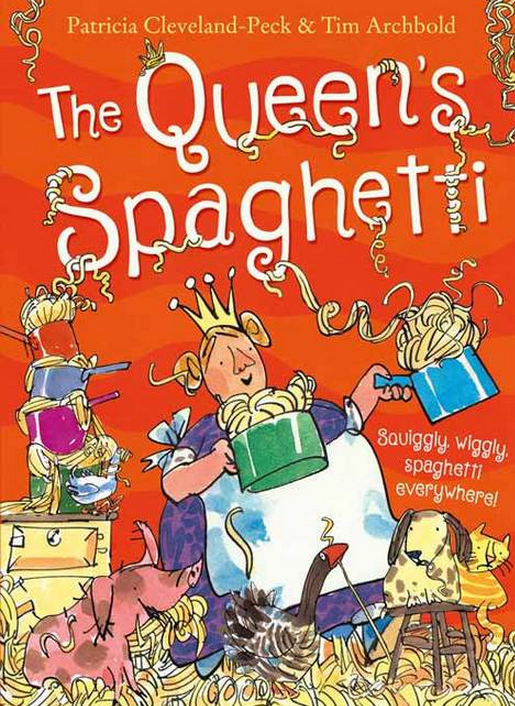 "There's squiggly, wiggly, spaghetti everywhere! Iggly-wiggly spaghetti-o!"
Full of fun, interesting a colourful illustrations, toddlers and early learners won't be able to get enough of this book.
Queen Nellie and King Jim live in a big old castle with a small garden and lots of friendly animals on the edge of town.
They don't have much money so King Jim works at the Royal Mint, and while he helps out with the chores, Queen Nellie likes to make him dinner when he's working.
After a long day in the garden the Queen decides to cook the King's favourite dinner – spaghetti.
She sings as she stirs, but the spaghetti won't stop growing and growing. Soon she has filled eight saucepans before running out of pots.
Can Queen Nellie find anyone to help clean it all up before King Jim gets home?
This is a funny, wiggly story with lots of friendly faces and way too much spaghetti!
Published by HarperCollins, it is available now.