Bressie, Roz Purcell, and Brent Pope are among the colourful characters signed up for Ireland's most fun 5k run ever.
Scheduled for Sunday July 28th at 12pm on Dun Laoghaire's west pier in County Dublin, the Rainbow Run is the first of its kind in Ireland, a unique 5k run that involves people of all ages and abilities being doused from head to toe with coloured powder paint, as they run, jog, or walk the beautiful 5km seaside route. The Rainbow Run is entirely focused on fun, so there is no competitive atmosphere, no recorded times, and no age restrictions. All that matters is that participants enjoy themselves and finish covered in loads of colour.
Online registration for Dublin's Rainbow Run is now open at www.rainbowrun.ie. Rainbow Runners will receive a sachet of powder colour and their race bib on the day. The powder used is a non-toxic, natural corn-starch based product that doesn't stain hair or cause injury, and does wash off clothing, eventually!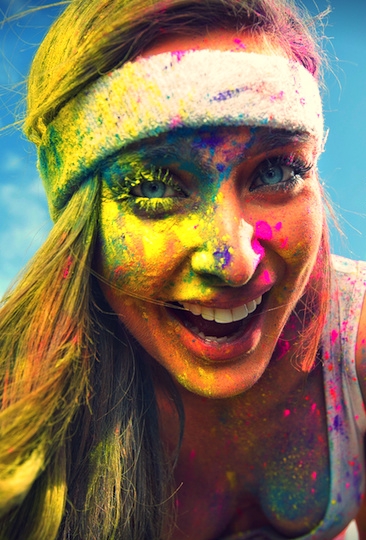 Advance registration for this unique family event costs from €14.99 for children and €24.99 for adults. Children under the age of 12 must be accompanied by an adult, while those under the age of 7 participate for free. A percentage of profits will go to LARCC, the Lakelands Area Retreat and Cancer Care Centre in Multyfarnham, County Westmeath. Nominated by Bressie as this year's Rainbow Run charity, LARCC offers psychological and emotional support to people living with cancer, with services including counselling, complementary therapies, nurse support, and a telephone helpline.
Start the race dressed in as much white as possible, is the advice from the Rainbow Run organisers. "At intervals along the route you will be bombarded with different colours, until you cross the finish line to a further riot of colour in the powder shower" says Rob Smyth.
The Rainbow Run is being organised by Rob Smyth, a personal trainer and owner of Lets Train, Dublin and Dave Foran, Events manager. Click
here
to find out more.