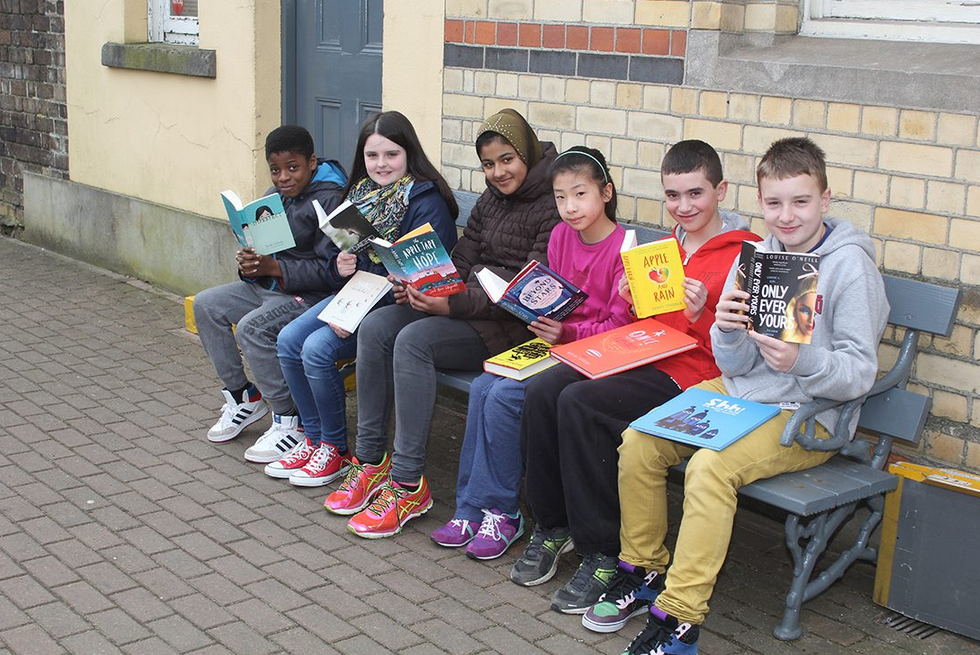 Ten titles will compete for the 25th CBI Book of the Year Awards - the most prestigious awards for children's books in Ireland.
The shortlist for the Awards has been revealed and each of the ten titles will compete for the high calibre awards, which includes the innovative Children's Choice Award, voted for by young readers across the country.
The winners will be announced at a ceremony to be held on Tuesday, 19th May at Dublin's Light House Cinema.
The shortlisted titles are:
When Mr Dog Bites by Brian Conaghan
Apple and Rain by Sarah Crossan
Shh! We Have a Plan by Chris Haughton
Once Upon an Alphabet by Oliver Jeffers
The Apple Tart of Hope by Sarah Moore Fitzgerald
Daideo by Áine Ní Ghlinn
Only Ever Yours by Louise O'Neill
Haiku Más é do thoil é! by Gabriel Rosenstock illustrated by Brian Fitzgerald
Primperfect by Deirdre Sullivan
Beyond the Stars compiled by Sarah Webb
The CBI Book of the Year Awards are the leading children's book awards in Ireland and are a celebration of excellence in children's literature and illustration. It is open to books for all ages written in English or Irish by authors and illustrators born or resident in Ireland and published between 1st January and 31st December each year. Previous winners include John Boyne for The Boy in the Striped Pyjamas, Sheena Wilkinson for Grounded, Marie Louise Fitzpatrick for There and Hagwitch and Kate Thompson for The New Policeman, Annan Water and The Alchemist's Apprentice.
Elaina Ryan, Director at CBI said: "Making books a part of every children's life is key to what we do at Children's Books Ireland. With the ten books on this year's shortlist, CBI is honoured to be able to highlight the very best that Irish authors, illustrators and publishers have to offer, truly world-class books. We know that this shortlist will encourage children and young people around the country to engage with books they will love to read."