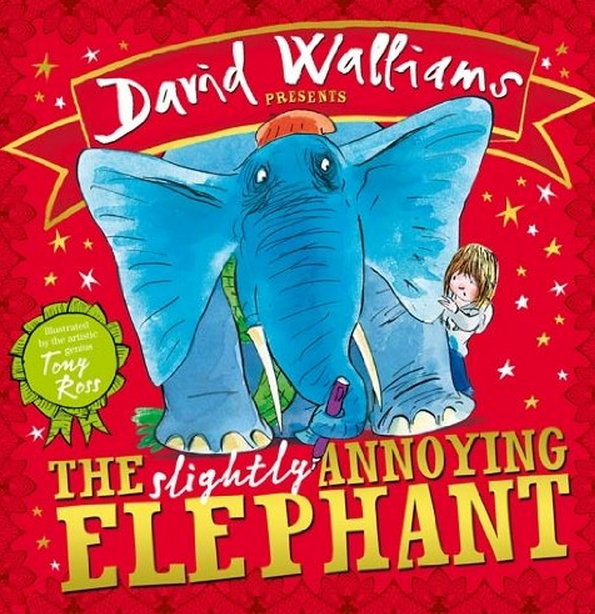 Selling over 54,000 copies during its first year of publication, The Slightly Annoying Elephant is a magnificently warm and funny picture book that tells the story of a boy called Sam who is amazed to find a rather annoying elephant on his doorstep.
David Walliam's book sees the continuation of his partnership with legendary illustrator Tony Ross. The two have collaborated on David's bestselling third children's novel, Billionaire Boy, alongside Gangsta Granny, Ratburger and Demon Dentist.
Having sold over six million copies of his children's novels in the UK alone, David Walliams is the biggest UK children's author to debut this century.
Often compared favourably to Roald Dahl, Walliams' signature mixture of surreal silliness, colourful characters and hefty heart has seen his works find success across the world.
Beginning his illustrious career creating satirical cartoons for iconic political magazines like Punch and Tide, Tony Ross has since lent his unique and striking illustrations to over 2000 books, including over a 100 written by himself, introducing his distinctive artistry to a whole new generation of fans.
Published by Harper Collins, it is available now.