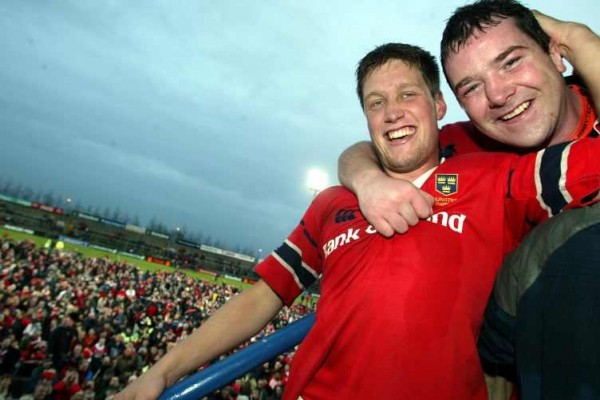 Yesterday, the world of Irish sport was rocked with the news that rugby hero Anthony Foley had passed away.
The 42-year-old had an international career that spanned a decade, and captained the Irish team.
Despite his 62 Irish caps, Anthony Foley will be truly remembered for his time with Munster, where he was a player, a captain, a coach and a legend.
Since his death was announced yesterday morning, members of the sporting community have been paying tribute to Anthony 'Axel' Foley on social media.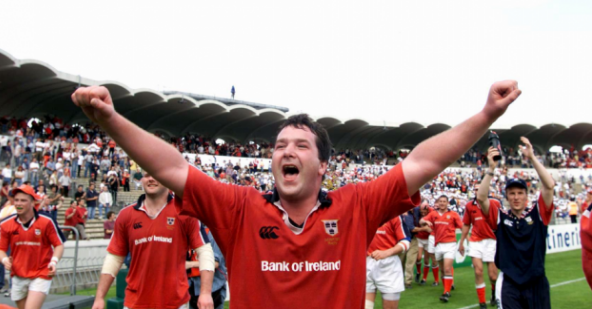 Ronan O'Gara, who played alongside Anthony for years, sent an emotional tweet yesterday night, expressing his sadness over the death of his friend.
Alone on the couch with Jess.Heartbroken.We have lost an incredible man. Too sad to tweet further.. sleep well Axel. We love you..xxx

— Ronan O Gara (@RonanOGara10) October 16, 2016
Brian O'Driscoll also shared a tweet, where he shared his condolences with Anthony's family.
Can't quite believe it. So incredibly sad. My thoughts are with Olive, his boys & and his extended family. https://t.co/rslxzyC85T

— Brian O'Driscoll (@BrianODriscoll) October 16, 2016
Anthony retired from professional rugby in 2008, and went on to become the head coach for Munster.
Rugby Unions from across the world have also shared in their sadness at Anthony's passing, proving that he was a true veteran of the game.
Unbelievably sad news. Thoughts and prayers with all Anthony's family, friends and colleagues. RIP https://t.co/DxUm3Gqz4P

— Welsh Rugby Union (@WelshRugbyUnion) October 16, 2016
President Michael D Higgins has also paid tribute to the late sporting star, calling him "one of the great figures of Irish sport in the modern era".
European rugby round-up. A weekend overshadowed by the sad death of Munster and Ireland legend Anthony Foley. RIP. https://t.co/Utpv7jtm0T pic.twitter.com/6lspoMJuOg

— England Rugby (@EnglandRugby) October 16, 2016
Anthony Foley is survived by his wife, Olive and his two sons Tony and Dan.

FIR expresses his depth condolences to @Munsterrugby and Anthony Foley's family as the #RedArmy coach tragically passes away #RIP pic.twitter.com/cawnelXcOQ

— Italrugby (@Federugby) October 16, 2016
Our thoughts are with the family, and the entire rugby community at this difficult time.