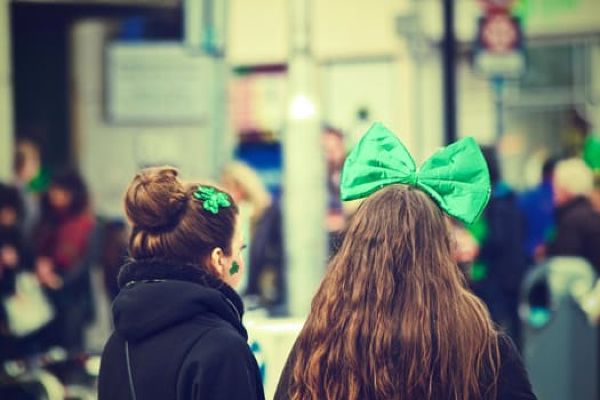 Celebrate all that is great about Ireland and our national holiday at this year's St. Patrick's Festival.
The theme for the St. Patrick's Festival this year looks to celebrate who we are as a culturally diverse, complex and brave society; not withstanding its challenges, yet with strengths and characteristic traits that are many with the theme "Ireland You Are".
The Festival is funded by Fáilte Ireland, Dublin City Council and the Department of Arts, Heritage, Regional, Rural & Gaeltacht Affairs.
The Festival is taking place from March 16 to 19, and will feature a world-class class line-up of events, street-theatre, pageantry and performances that will appeal to all and create a carnival atmosphere for the whole family from the very youngest to the more mature members.
Following are some highlights for the family to enjoy;
Thursday, March 16:
Get your dancing shoes on and join the world's largest outdoor céilí, a celebration of traditional Irish dancing. Learn the steps, enjoy traditional live music, and soak up the atmosphere on the streets of Dublin. Join host Dearbhla Lennon, Irish-dancing champion, and expert caller Jerry O'Reilly.
Céilí – 4.30pm – 7.30pm Earlsfort Terrace
The Festival, in partnership with Fingal County Council will present a special open-air cinema screening of In America, the semi-autobiographical drama directed by the acclaimed Jim Sheridan, that depicts an immigrant Irish family's struggle to start a new life in New York City.
Outdoor Cinema – 7.30pm – 9.30pm in the historic and majestic surrounding of Swords Castle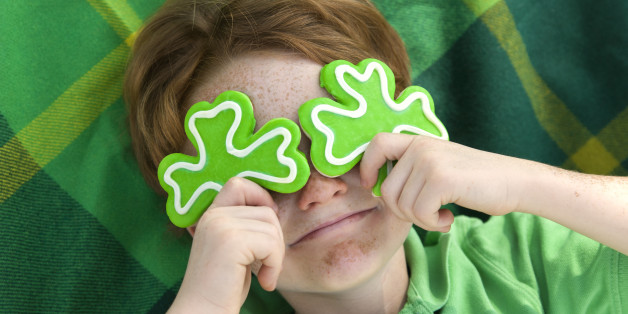 Friday, March 17:
"Ireland You Are" is the theme for the 2017 Festival Parade, which will weave its way through the heart of the capital city in a flourish of colour and flair.
Community groups and pageant companies from across Ireland responded to the theme and will present the rich textures of Irish heritage through a variety of performances and street theatre around subjects including Ireland's magical faerie stories, ancient mythical tribes and trailblazing pirates among other things!
Bands from Ireland will be joined by bands from America, France, Germany, Switzerland and the Bahamas and will deliver an incredible soundscape for the spectacular procession.
Starting Point Parnell Square 12.00pm
Saturday, March 18:
Explore Ireland's capital and join 4,000 others navigating an exciting treasure hunt, visiting Dublin's beautiful, historical and contemporary locations and solving clues that will challenge the best.
Treasure Hunt 10.00am – 1.00pm City Hall Dame Street
Spend an afternoon in the park and be entertained by the best of national and international street theatre, marching bands and pop-up choirs.
Street Theatre 12.00pm – 4.30pm St. Stephen's Green
Watch some of Ireland's most renowned portrait artists in action as they expertly draw portraits of children to capture the faces of the future at this moment in time – "Ireland You Are 2017 Gallery".
The Ark, Eustace Street, Temple Bar 10.30am – 4.00pm
An open-air cinema screening of 2016's Golden Globe nominated hit Sing Street directed by John Carney.
Fingal County Council Civic offices, Grove Road, Blanchardstown 7.30pm – 9.30pm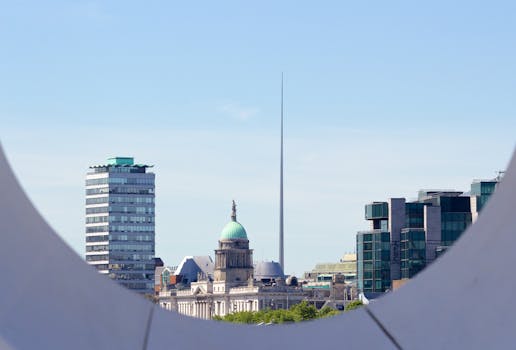 Sunday, March 19:
Merrion Square comes alive with a vibrant street carnival, bursting with street theatre, music, aerial performances, workshops, crafts, Irish language activities and more including a 50FT giant whale and real-life mermaid.
Enter a world of fantasy, sword fighting and monster making, where the Dublin UNESCO City of Literature's Citywide read 'Knights of the Borrowed Dark' takes up residence. Become a budding scientist in the Science Foundation Ireland specially dedicated Science Zone, see what cells are made of and make a kite. ESB has been creating a brighter future for the past 90 years.
Drop by the ESB zone to see marketing materials from their archives in a special exhibition and for children's workshops.
Festival Big Day Out Merrion Square 12.00pm – 6.00pm