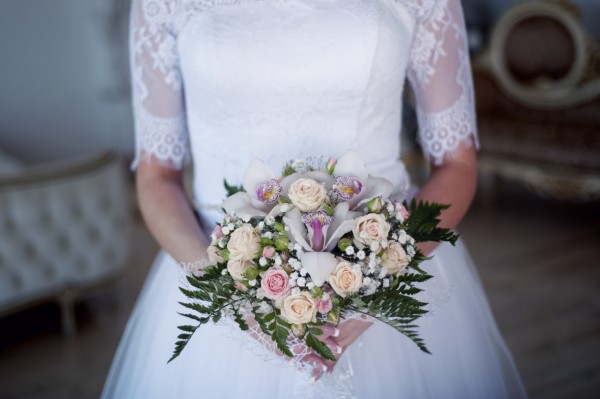 There are so many people out there struggling with the heartache of infertility, that when a beautiful story comes along, it inspires real hope inside of us.
This is certainly the case with the following story of one woman's 'magical fertility wedding dress'.
The woman, known only under the handle 'jbuch', took to Reddit to share the incredible story of how she became a mother.
She had a feeling that she may not have an easy road to conceiving, after losing an ovary and a fallopian tube back in 2014.
"The ones that are left are pretty scarred up, so I just figured I'd have a rough time," she explained.
When her fiancé suggested that they start trying, she was all for the idea. So, they did, and in the meantime, she continued on with her wedding planning.
The tale of the magic fertile wedding dress. from beyondthebump
While she was delighted to find her perfect dress during Labour Weekend two years ago, she received even better news the following day: she was pregnant.
"We had been trying for almost a year, and I was super-excited," she explained.
"So, the wedding date got pushed back and I gave birth to our perfect son in May of 2016."
The couple are now all set to tie the knot this coming Saturday – but, in an incredible turn of events, the bride-to-be got yet more incredible news this week!
"I picked up my newly tailored dress…this morning and headed to the grocery store. While there, I felt nauseous. Huh. Might as well buy a pregnancy test, right?" she wrote.
Surprise, surprise – she's pregnant again!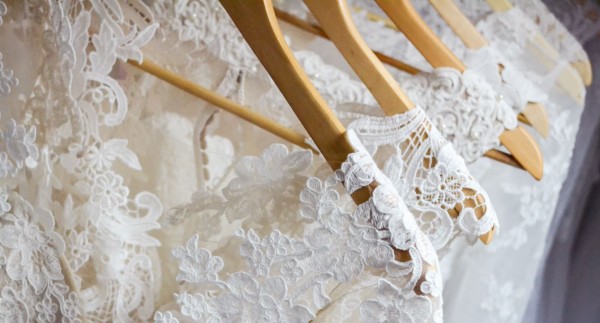 Jbuch firmly believes that there is some kind of mystical work at play here – and it all comes down to her wedding dress!
"Tell your friends who are trying that I have a magical fertility dress they can borrow once I'm done with it. Just put it on once, and you'll be pregnant before you know it," she added.
As you can imagine, Jbuch's post has warmed hearts all over the internet, with Reddit users taking to the comment thread to share their messages of congratulations.
It seems Jbuch isn't the only one with a 'magical fertility wedding dress' either, if the comments are anything to go by!
Another woman wrote: "I had a similar experience with wedding dress shopping. I took two girlfriends to look for dresses for myself, and then we discovered that day my one friend was pregnant.
"Then, a few months later, I went to the same store with the second girl to look for dresses for herself – the next day, we found out she was pregnant.
"I always joke that people should not go to wedding dress stores with me unless they want to be pregnant!"
This is absolutely GORGEOUS!