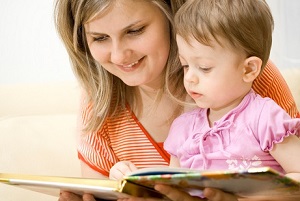 Reading opens up a world of possibilities and stimulates your creative side, and the earlier you get your little one into it the better.
The first in a collectable series, Swankypants Books have just recently published a new book, A Little Owl Called Hooty, and is a fantastic way to instil a love of reading in young children.
The easy-to-follow story is ideal for introducing your youngster to reading and the gentle rhyming is perfect to keep them enthralled by the story.
Its small size makes it handy for car journeys and its sturdy, wipe clean boards means your little one can chew, spit and draw all over them and they'll still look as good as new!
The story follows little Hooty who is left alone when his brothers and sisters leave the nest. Sadly, the poor owl is afraid of heights and is too scared to move from the tree. And while his siblings have lots of fun flying around, little Hooty's friends rally around to help him get over his fear. Can Swankypants and Chatterbox find Hooty the help the needs?
In a story about friendship, courage, love and patience with beautiful illustrations throughout, this is one book your tot will cherish for a long time to come.
Published by Swankypants Books, A Little Owl Called Hooty is available now.