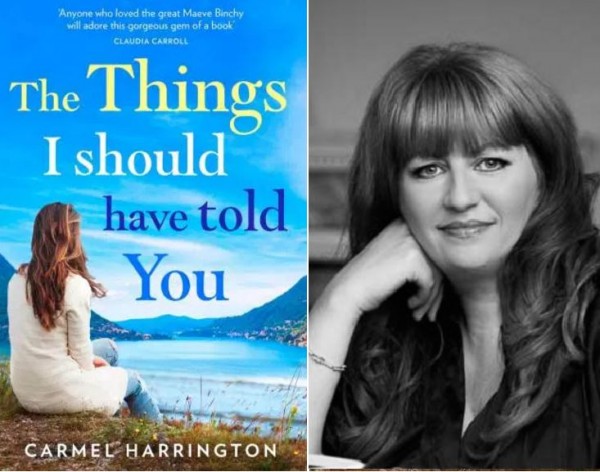 Stay-at-home mum Carmel Harrington juggled babies and books to become a self-publishing success story in the digital publishing world.
Dubbed the Queen of Emotional Writing, Carmel has been compared to one of her heroes, Maeve Binchy, writing with warmth and compassion about characters so believable that they could be sitting beside you.
All these qualities are in evidence in her latest book, The Things I Should Have Told You, in which we are irresistibly drawn into.
Following the characters of Olly and Mae Guinness, Carmel thrusts us into the lives of a family in crisis, a family slowly falling apart - a family whose happy ending looks out of reach.
Olly and Mae's marriage is crumbling, their teenage daughter, Evie, is on a mission of self-destruct and their beloved Pops is dying of cancer.
Their once strong family unit is slowing falling to pieces.
But Pops has one final gift to give to his family - a ray of hope to cling to.
As his life's journey draws to a close, he sends Olly, Mae and Evie on an adventure across Europe in a campervan, guided by his letters, his wisdom and his love.
An emotional rollercoaster, this wonderful book will have you in tears one minute and laughing along with the family the next.
Published by HarperCollins, it will be available this September 2016.
SHARE to spread the word.