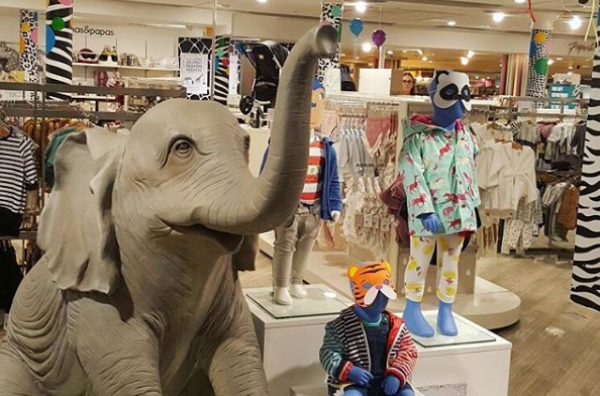 There is a very special party of fun happening for kiddos this weekend in a very famous department store in Dublin - and we cannot wait.
Arnotts will be transforming its childrenswear department into a magical wonderland inspired by zoo animals, and all things fun!
The so-called Children's Fashion Weekend will be THE place to be this Saturday and Sunday, so start planning your trip, mums.
This fun-filled 'party animal' themed event will make the perfect family outing this season, with plenty of entertainment, fashion and fun activities to enjoy.
The highlight of the weekend will be the kids-only fashion shows, which will be hosted by Reuben the Entertainer.
In between fashion shows, the Vicky Barry Dance Troupe will be doing a number of performances, while a robot dancer will be busy entertaining guests and a magician will be in store to magical illusions.
On the Sunday there will be a number of fun events to keep the little visitors entertained.
Dublin Zoo keepers will be visiting Arnotts to share some cool, and interesting facts about animals - like how elephants have the largest brains in the animal kingdom, and how much food they eat each day.
Throughout the weekend, illustrator Conor Merriman will be in store to offer complimentary baby caricatures, while animal balloon making and face painting will also be on offer all weekend.
We'll be there, will you?