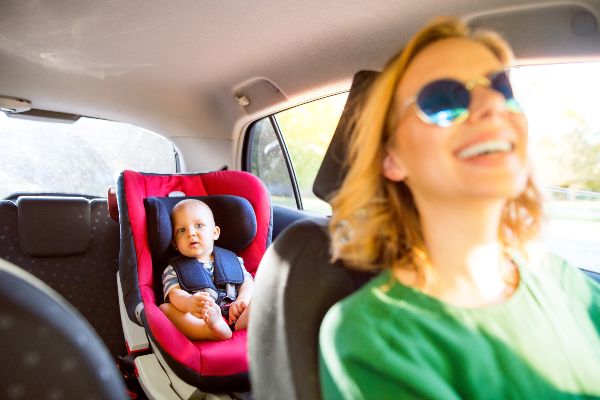 The family car is crucial for any mum. All that running from A to B. The after-school activities, drop-offs, dentist appointments, play dates; you practically spend your entire life behind the wheel - okay, maybe a slight exaggeration, but you get the idea. And for those of you who ever wondered who really calls the shots when it comes to making that all-important what-car-will-we-get decision in the household, well, it's the mum.
Yes, just in case you might be of the (rather dated) opinion that the males have the main interest when it comes to the family's vehicle of choice, MummyPages - Together with SsangYong - can reveal new insights which confirm that actually, the opposite is the case. Delving into the mindset of mums looking to change their car we surveyed over 1,000 mums to understand the biggest influencers on this important decision.
According to our research, 82% of mums say they are the key decision-maker - and have the final say - when it comes to choosing the family car.
It also revealed exactly what prompts mums to need to make that purchase (asides from, you know, just really wanting a new one!), the main one being, naturally, when a new baby is born. Having a new baby or adding a sibling was cited as the lead reason to prompt a family to change their car for 63% of mums, while for 44% returning to work after a maternity leave was another major reason. Also a natural factor was the cost of car repairs. Fifty-six percent of mums said that failing the NCT or having to spend more than €750 to repair their car was a factor in a new purchase.

Before we buy, we research
Yes, researching is key for mums before they collect the keys and mums share the love in this regard. We like to help each other out because 62% of mums look to other mums for family car recommendations. And the school gates are no longer just about the kids, either. The school gates are the most popular place for 53% of mums to compare a family car's appearance and practical interior seating and storage space - always major factors in any new car purchase. But we don't just take it upon ourselves to decide what's right, 89% of mums do bring their partner to the showroom.
What do we look for, specifically in a new car?
Naturally, we want the car to be stylish. Yes, like ourselves and the new SsangYong Tivoli XLV (pictured) a perfect option for a family car in case you wondered where to start. But it has to have both style and substance because, for mums, practicality trumps almost everything else. With increased demands placed on today's parents by the constantly evolving needs of their children, a reliable and practical family car, much like the SsangYong Tivoll is essential. Things like easy cleanability (94% of mums says its almost impossible to keep theirs clean) warranty, roadside assistance, safety and keyless entry were important factors in choosing their final model, according to mums. So, 88% of mums actively look for a long warranty, 59% of mums think it's important for them to have roadside assistance, 55% of mums assume all new cars have good safety standards (with 73% wanting the maximum number of airbags possible) and 79% of mums want a family car that is economical to run on a day-to-day basis.

"Mums are usually the primary carer when it comes to meeting their children's needs within the family unit. Our MummyPages mums say that 'the struggle is the juggle', and with childcare, school and extra-curricular activity drop-offs and pick-ups an everyday occurrence, most rely on their family car several times a day. Therefore, it makes sense that our mums would see themselves as the main decision maker when it comes to changing their family car," says Laura Erskine, spokesmum for MummyPages.ie of the findings.
"[And] while an attractive looking car certainly appeals to our mums as an extension of their personality, the more practical aspects of being able to comfortably fit their child's car seats and have extra room for multiple sports bags and gear alongside a buggy, is what really delivers the wow factor."