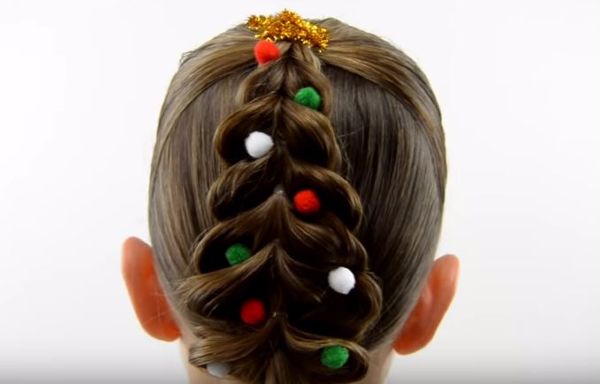 How CUTE is this? If you're looking for a novelty festive hairstyle for your girls, we don't think it gets sweeter than this Christmas tree braid.
And the style is actually pretty easy to achieve. The pull through braid is relatively simple to master, and the 'props' of glitter balls and pipe cleaners are inexpensive and easy to get hold of in any craft shop.
Love to try this look for Christmas Eve or Christmas Day?
Well you're in luck, 'cos the talented folk at Babes in Hairland have created an easy-to-follow five minute tutorial.
Me(hairy) Christmas!