Finding the time to spend time with our families can be tricky at times. There are days when we're just like ships passing in the night, especially with some kids in school and others in college. Sometimes our schedules just don't gel well together.
However, researchers have found the one thing that keeps families in Ireland together.
According to Center Parcs Ireland, very active families experience 48 percent stronger family togetherness than inactive families.
Something as simple as going for a stroll in the park on a Sunday morning can keep that family bond strong.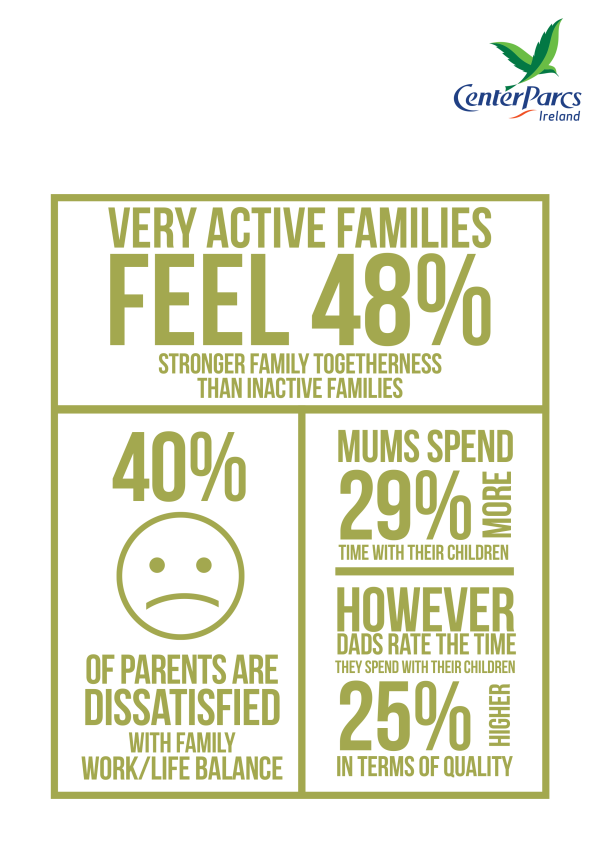 The Index shows that physical activity is a key contributor to the family. According to the research, 67 percent of families are physically active together with 10 percent of those claiming to be very active.
It's the simple physical activities that families enjoy most together - walking the dog emerged as the top activity that families enjoy, followed by going to a beach and swimming together as a family.
Dr Colman Noctor, who collaborated with Center Parcs Ireland on this study, stated, "The research strongly suggests that collective physical activities as a family create moments for shared experiences, which in turn positively contribute to togetherness."
Ireland received a grand score of 65.3 (out of 100) in the first national Family Togetherness Index, however, 40 percent of parents admitted that they are unsatisfied with their work/life balance.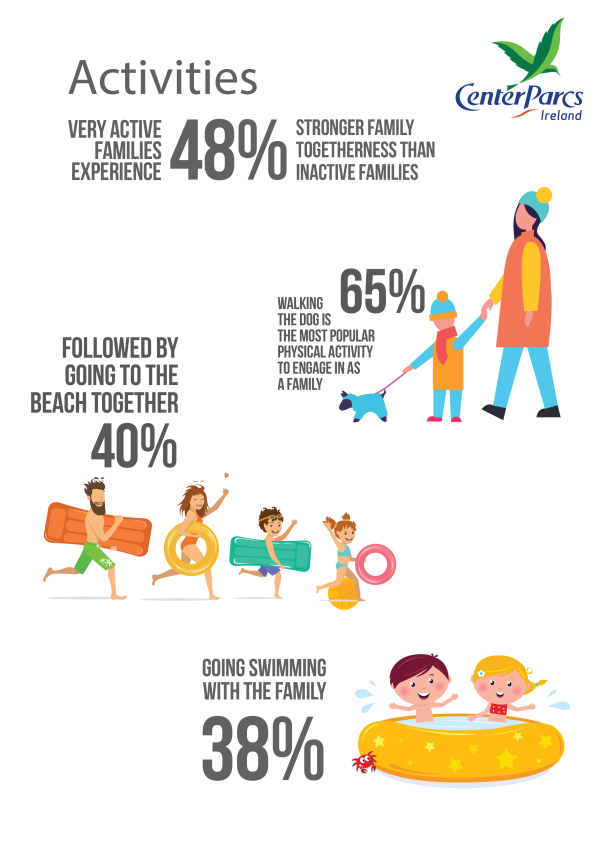 Many parents will agree that there just aren't enough hours in the day. As a parent, you want to spend as much quality time with your kids, but sometimes work and adult duties get in the way.
Dr Noctor reassured parents, "The good news, particularly for working parents, is this is relatively easy to address as an abundance of time is not what's required, it's merely quality time or time well spent."
With 51 percent of parents admitting that they aren't happy with the amount of time their family spends together, Dr Noctor shared that it's all about quality over quantity.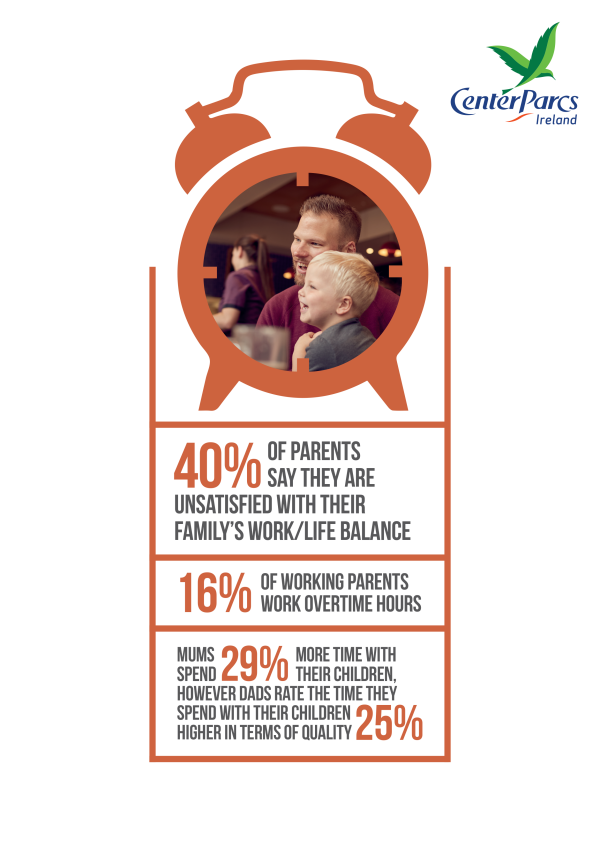 "The results show that the quality of time spent with our children far outweighs the quantity. Whether it's the drive to school or a family meal, everyone can find pockets of time to build closeness," he commented.
The study proves that it's the little things in life that bring families together, such as family meals, movie nights in, chatting on the way to school and family get-togethers.
Center Parcs Ireland and Dr Colman Noctor conducted this study to find out what brings Irish parents and their children together. Center Parcs Ireland will open in Longford Forest in summer 2019, offering a new, luxury destination for families to spend quality time together. For more information, visit www.centerparcs.ie.