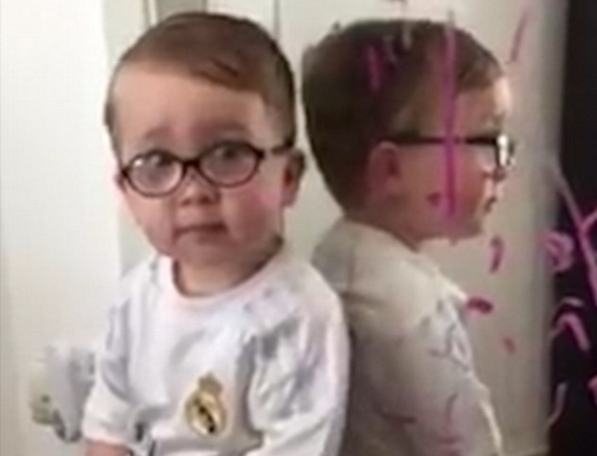 We've all witnessed our little one's blaming their brother's and sister's for something they did.
And we weren't innocent of that when we were kids.
But this little boy knows that's just not going to cut it with his mum this time.
Laura Hopkins from Inverness, Scotland found her son in her room where her mirror was covered in lipstick graffiti.
All signs were pointing towards the little boy but he however, said there was a very different culprit.

And yes, Laura filmed it.
Laura posted the video on the The Unmumsy Mum Facebook page where is was been viewed nearly half a million times and received hundreds of comments.
SHARE this to find the real culprit.