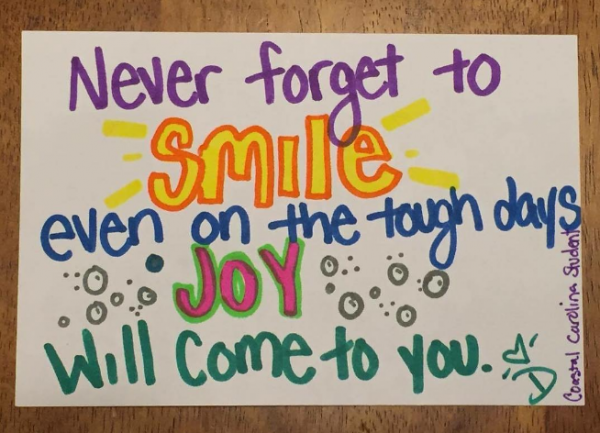 In May 2015, Amelie's dad John died suddenly throwing her family into complete devastation.
A few weeks after his death, Amelie's kindergarten classmate, Alice, wrote her a heartfelt note saying "it's okay to be sad".
This prompted Amelie's mum, Julie to ask permission to post this picture on Instagram.
The post touched many hearts as Amelie started getting notes from other classmates, teachers and neighbours.
"Don't forget when you come across any challenges today, the first thing you have to do is believe in yourself! That's confidence! Then you can do anything!"
Since then, Julie has been putting daily notes in Amelie's lunchbox to make sure she never feels alone.
"I spent last night with some of my very best friends. Choose your friends carefully. Make sure they friend you for you and not for the things you can do for them."
The notes talk about kindness, imagination and stories of Amelie's father.
"You have a very important job to do. You have to be the best you can be because there is no other you in the whole wide world."
Even though Amelie is only six-years-old, Julie wants her to be able to read them again and again as she gets older whenever she needs some caring words.
"On the day you were born, your dad wrote about getting the best baby in the hospital. He had no idea that God chose the best daddy in the world for you."
SHARE this touching story.