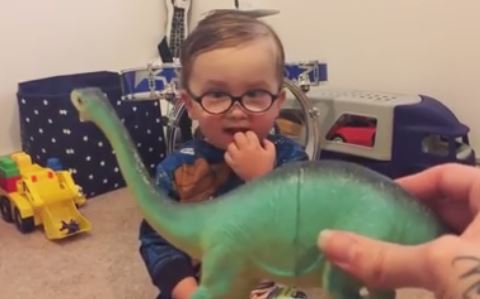 In a world where the internet constantly gifts us with hilarious and adorable videos, there was one that was definitely one of our favourites so far this year.
Laura Hopkins from Inverness, Scotland found her son Noel in her room where her mirror was covered in lipstick graffiti.
All signs were pointing towards the little boy but he however, said there was a very different culprit.
Laura posted the video on the The Unmumsy Mum Facebook page where is has been viewed nearly two million times and received thousands of comments.
And now little Noel is winning over the hearts of millions yet again as he shows off his impressive knowledge of dinosaurs.
Not only were we stunned by how smart the little fella is but how mannerly as well.
Watch the adorable video below.
SHARE the adorable video.