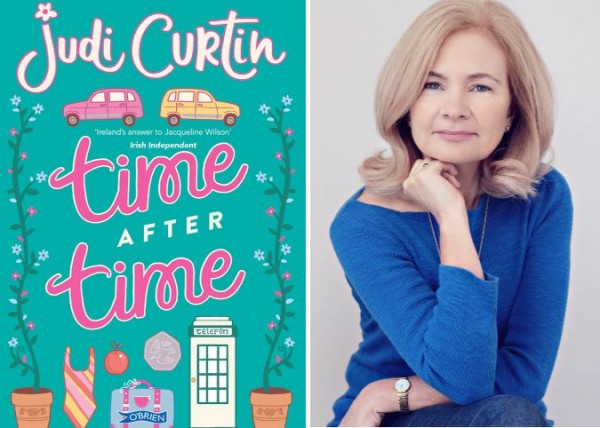 With a number of book series under her belt, including Alice & Megan and Eva, it is not surprising that Judi Curtin is one of Ireland's favourite children's writers.
Adding to her collection of much-loved writing, Judi's new book Time After Time is just as emotional, dramatic and thrilling as her previous works.
Time After Time follows the journey of Beth and Molly after they walk through a spooky doorway that takes them back to 1984!
The girls can't believe they are back in time where the hair is weird and the technology is basic.
But when Beth realises that her mum, who died when she was small, would be there, she just HAS to find her.
Can the girls navigate their way through the strange world of their parents' youth and back home again (WITHOUT the use of Google maps)?
Well-written, funny and a real tear-jerker, this is one book your child will struggle to put down!
Published by The O'Brien Press, it will be available from Monday, 5th September.
SHARE if you'll be getting this book for your little one.