If you or your teenager are in dire need of a new book to get you through lockdown then look no further than Tom and Giovanna Fletcher's The Eve Illusion.
The gripping young adult tale is a truly wonderful way to escape from the doom and gloom of Covid-19.
Tom and Giovanna Fletcher have swiftly become two of the UK's most successful authors. Tom is the creator of The Christmasaurus, which was the biggest debut middle-grade novel of 2016, while Giovanna's Letters on Motherhood was a Sunday Times bestselling book earlier this year. Giovanna is also the host of chart-topping podcast Happy Mum, Happy Baby which recently received huge media attention when HRH Duchess of Cambridge joined as a guest.
The couple have penned a sequel to their hit book Eve of Man and we know you're going to adore it.
Eve is the last girl on earth. For the last sixteen years, Eve has been a prisoner. Guarded by the Mothers. Trapped by her fate. Watched by the world. Until she took her chance, and escaped.

Eve finally has the freedom she has wanted for so long, and with Bram she has the love. But both come at a price. In this dangerous new world beyond the Tower, the regime are only ever one step behind. And together with the desperate rebel group fighting against them, Eve has found herself in more danger than she ever could have imagined.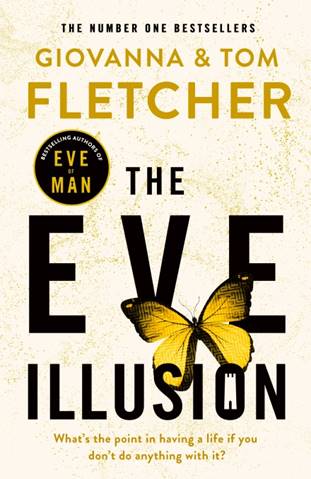 The Eve Illusion by husband-and-wife author team Tom and Giovanna Fletcher is available from your local bookshop now. It is the second book in the YA trilogy and is published by Penguin.