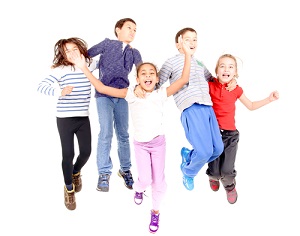 Having a child interested in sport is fantastic, but sometimes keeping them fuelled for action can be tricky, especially when sports are organised straight after school, or in the evening.
Here are our top 5 tips to keep them going through a busy day:
1. It's all about the fuel
'Complex' carbohydrates, or whole grains, are the default fuel for any sporty child. They are important to build up your child's energy stores, also known as glycogen stores, in advance of any exercise and are also required for replenishing depleted energy stores after an hour of jumping around. Consider starting the day with oat or quinoa porridge, wholegrain bread with an egg, or oaty pancakes will mean they are ready for action later on that day. For immediately after exercise, pack a wholegrain wrap with peanut butter, an energy muffin or a low-sugar flapjack, packed with nuts and seeds.
While they are exercising, providing quick energy-releasing carbohydrates, such as apples, ripe banana, grapes, raisins or beetroot brownies, can be helpful.
2. Repairing the muscles
10% to 15% of muscle breaks down during exercise, so it is important to provide the body with good quality sources of protein, especially within 30 minutes of moderate exercise. This allows the body to repair, heal and rebuild muscle. Think of vegetarian sources such as nuts, seeds, beans, lentils, as well as fish, chicken and red meat. So, a perfect after-exercise snack would be a wholegrain wrap or sandwich with peanut butter, or hummus, or how about a portion of wholegrain pasta with pesto, or a chunky bean and lentil soup?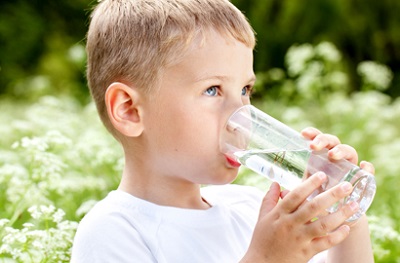 Fat stores are important for endurance sports (e.g. long football matches, running, lane swimming) as a source of fuel, once glycogen stores are used up. Omega-3 fatty acids are also important in controlling inflammation that can result after increased metabolic activity. Choose 'good' fats, e.g. olive oil dressings, fish, seafood, nuts, seeds (ground, like Linwoods in Dunnes/Tesco, or Crownfields from Lidl), chia seeds, avocado, coconut oil. If your child isn't that keen on avocado, try it in a berry smoothie. It is tasteless when blended and makes the smoothie nice and creamy. Blend 200g mixed berries, half an avocado, one lime, two tablespoons of ground seeds and 500ml of Koko coconut milk.
Increased lactic acid production during high-intensity training can interfere with energy production, causing muscle fatigue. Fruit and vegetables may counteract the acidic effects of intense exercise. Aim for at least green, purple and orange/red fruit and vegetables every day to achieve a nice range of antioxidants, e.g. spinach, blueberries, butternut squash. Consider a green smoothie after exercise, with spinach, avocado, lime, water and orange juice; blueberries with natural yogurt and ground seeds, or a nice butternut squash and ginger soup.
5. Rehydration is key
The rehydration goal for moderate exercise, greater than 15 and less than 90 minutes, is 130ml every 10 minutes for an adult, so this can be adjusted accordingly, depending on your child's age and size. For light to moderate exercise, water is the preferred rehydration option.
With a little bit of planning, providing the fuel for your sporty child can become nearly automatic. To get you started, how about trying out these fuel filled muffins (see below), full of vegetables, good fats, protein and complex carbohydrates!