Dublin Tiktoker and fitness guru, Ben Williams (@benwilliams.3), along with his business partner TJ McDonnell (@TJMacc) have designed and launched a range of workout gear for men.
The 19-year-old from Bluebell, Dublin 12 hopes to take on the global sportswear megabrands with his Endure Fitness (@endureactivewear) range of high quality, reasonably priced gym-wear.
Available online at endureactivewear.com, the collection includes Endure Fitness 2 in 1 sport- shorts, with an inner jersey short layer, for comfort when training and lifting (€30.00). Lightweight and breathable, the loose-fitting shorts with a tight underlay have an elasticated waistband for comfort and a drawcord fastening.
The Endure Fitness training t-shirt, in a lightweight material and slim-fit design, has a breathable mesh, meaning it performs as well as it looks (€35.00).
White sports socks and gym towels complete the launch collection, which is made from recycled materials and comes in fashion colours including mint green, forest green, petrol blue and black.
Health is Wealth for Digital Youth
Ben Williams is part of the current generation of digital youth whose determination and social media presence has provided a diverse and rewarding career.
A fitness instructor, boxer and entrepreneur, the young Dubliner has a following of 60.6K on Instagram and 341.8K on Tik Tok for his video content. Williams was recently signed by influencer management agency, The Collective, to raise his profile and secure suitable business opportunity. (benwilliams606)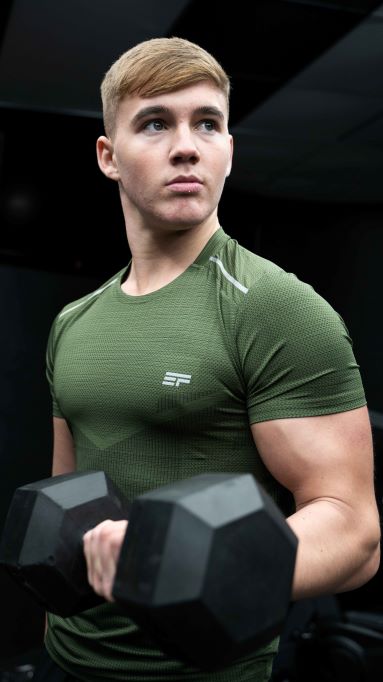 The fitness trainer's influencer career started when, aged 16, he charted his fitness journey from skinny teen to sculpted athlete, having suffered a leg injury. He now trains personal clients in a local gym in Fatima, Dublin 8, and the Ben Williams Fitness website sells online programmes helping achieve fitness goals from muscle building to losing weight.
Training plans, video tutorials, nutrition and supplement advice come at €17.50 per programme, all of which are widely used. www.benwilliamsfitness.com
The determined entrepreneur says his aim was always to turn his passion for fitness into a profession. His success supports the notion that health is wealth.
"I wasn't truly happy until I discovered strength training and got myself fit. Through my videos and social content, I just share what I hope is informative and motivational. It is a natural extension to train others, and the new Endure Fitness gear is another obvious offering that my partners and I feel there is a market for".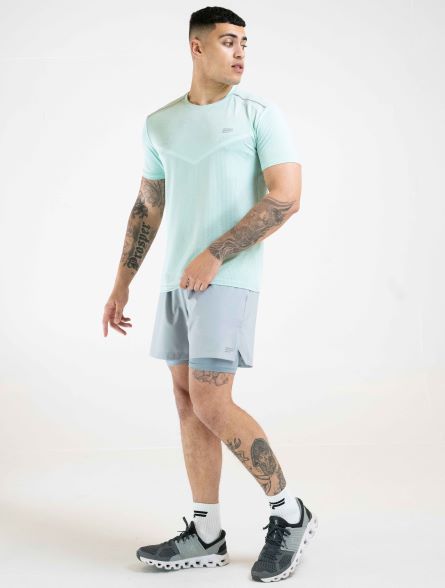 The opportunity to develop and market an Irish clothing brand was also a question of improving the quality of training gear, according to Ben Williams.
"When you train every day, and buy all the leading sports brands, like everyone else, you soon learn that the brand badge isn't a guarantee of comfort or lasting quality. We have personally worked and reworked the style, fit and materials we use to create quality Irish-designed gear that lasts the pace."
Endure Fitness sportswear is designed in Ireland and made in Portugal to the highest specification of fit and fabric, for lasting comfort and style. See www.endureactivewear.com.