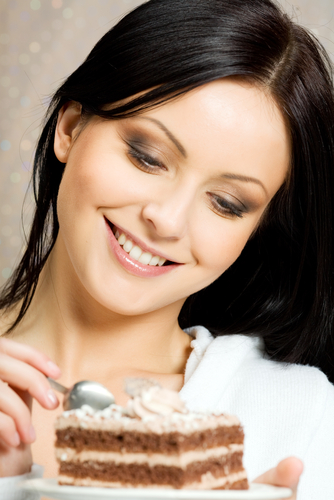 We all over indulge over the Christmas period, so Danone has developed some key dietary tips that will help to ensure we manage our heart health right into the New Year. The heavy foods we tend to consume over the festive period can lead to an increase in saturated fats in the diet, which could affect our overall health and cholesterol levels.

Kellie O'Connor, Danone Nutritionist said "As regular diet routines can fall by the wayside at Christmas, it's important that people make prudent choices to maintain a balanced diet while still indulging in the delicious foods that are central to Christmas - so you can enjoy the traditional fare while still being health conscious. By consuming a little more fibre, water, fruit and vegetables, and being mindful of your fat intakes, you can keep yourself on track right through the festivities. It's not about denying ourselves treats, rather about taking simple measures to avoid overdoing it excessively throughout the holidays."

Kellie's tops tips for healthy indulgence over Christmas include:
When dining out, choose a light starter such as melon or vegetable soup. Choose lighter options and avoid cream-based soups or starters with heavy sauces such as prawn cocktail or vol-au-vents.
For Christmas dinner, pile your plate high with vegetables – e.g. parsnips, carrots, broccoli, cauliflower, peppers - as these will boost your fibre intake as well as helping you towards your 5-a-day. Choose white turkey meat, trim the fat off the ham and enjoy cranberry sauce with a small amount of gravy to save on calories and fat.
Choose reduced-fat custard to go with your Christmas pudding or have a large bowl of fruit salad as an alternative. Alternatively chose Danone Activia Intensely Creamy with some fruit for a delicious Christmas dessert or snack.
Party foods such as vegetables crudités with tomato salsa or a handful of unsalted nuts are smart choices for ensuring you don't overdo it on saturated fat intakes. Why not bring along some of these foods to a party so you can control what you nibble on.
If you are eating out, check the menu online or phone the restaurant in advance so that you have an idea of the healthier choices on the menu. Never starve yourself in the day leading up to a night out or you may end up overeating at the meal. Being hungry means you will be more tempted to eat tempting finger foods which can be heavy on calories.
Keep a glass of water with you at all times. This will alleviate the dehydration caused by alcohol and encourage a feeling of being 'full'.
Crisp December days are perfect for wrapping up and getting out of the house for a brisk walk. It will help to blow away the cobwebs and clear your head if you are prone to getting stressed about the Christmas preparations and is key to burning some calories during Christmas & New Year.