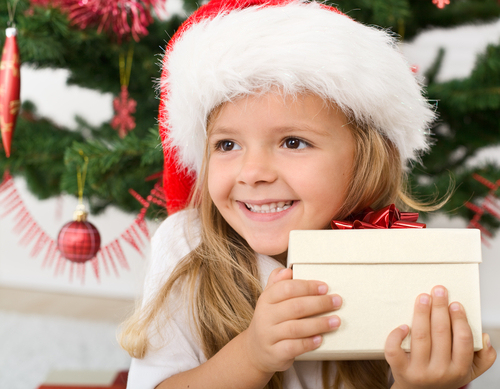 If you still have gifts to get and need advice on shopping for kids, then follow these tips from
GiftsDirect.com
, Ireland's leading online gift provider.
These top tips are particularly helpful if you are buying for children that aren't your own, such as a niece or nephew. By following these tips you will keep both the child and parents happy and get your gifts spot on this Christmas.
If the child you're buying for isn't your own, ask the parents what Santa is bringing, to avoid duplicate presents. This will also allow you to subtly guage the price you should aim for. Let's not upstage the jolly red man or your invite to Christmas drinks might not arrive this year.
Choosing age appropriate toys is crucial when shopping for Christmas gifts for kids. One of the main reasons is that toys designed for older children may be unsafe for a younger child. On the opposite side of the coin, a child who is too old for a certain toy may get bored easily.
Ask children what their hobbies are, because like adults, they don't all have the same interests.
When shopping for Christmas gifts for a child, consider their home and proximity to neighbours. Toys which are especially noisy might not be suitable for a child who resides in an apartment. Large toys like a trampoline may not also be suited for a child who doesn't have a garden big enough to accommodate such an item.
Kids enjoy fun days out as their lives are full of routine. Taking them for a horse riding lesson, a junior paintball experience or even an under 17's 'first driving lesson' is something that they'll remember for a long time. All these voucher can be purchased on GiftsDirect.com
Another important consideration when shopping for Christmas gifts for children is to avoid gifts which may be seen to encourage violent behaviour. Toy guns, grenades and video games with violent themes are some of the obvious examples of Christmas gifts which could offend the parents. If you are unsure about a gift than don't buy it.
All of the thoughtful gifts mentioned above, and more, can be found at
GiftsDirect.com
. Each gift is sent to your loved one in a bespoke leatherette presentation box which can also be used as elegant storage in the home after all the goodies are gone. All GiftsDirect.com presents will arrive on time and in perfect condition.