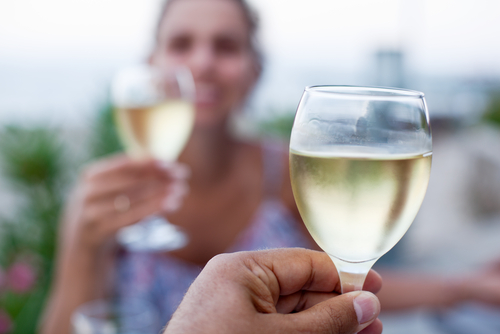 Drinking alcohol is often associated with large waistlines and bad skin, however, studies have shown that moderate drinkers can actually be thinner and have a lower risk of getting cancer and even depression.
However, it is important you don't binge drink and keep alcohol consumption to the recommended daily intake for women, which is 2-3 units.
But that's not all you can do. By consuming certain foods on the evenings you plan on having a drink, you can reduce the effects of alcohol, most notably, the need for fatty, salty food after a night out.
Green veggies
You need to ensure you have a rich intake of fibre to help regulate your blood. Stick with low calorie foods like cabbage, spinach and kale.
Protein
Make sure you eat plenty of turkey, chicken and tuna before you enjoy a few drinks. These will help to satisfy any cravings, but make sure they are lean protein.
Prepare a midnight snack
We all get a little hungry after a night out, but the key is preparing a tasty snack to come home to. This way you will skip the fast food diners or chipper on the way home knowing you have something at home waiting for you, and no doubt a lot healthier.
Stick with vodka
If you are really trying to reduce your carbohydrate consumption, you will need to avoid beer and stick with gin, white wine and rum. Keep mixers low-cal too so go diet if possible.