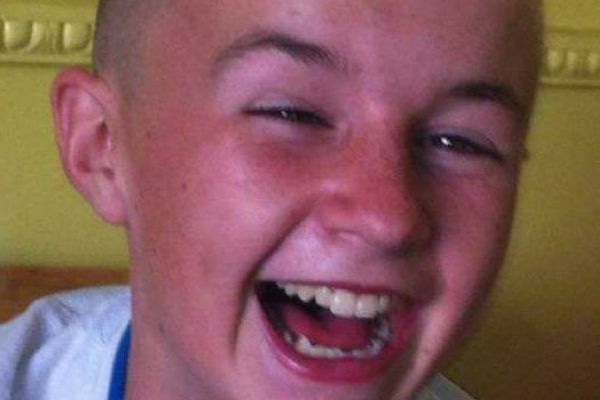 The devastated mother of a 14-year-old boy who took his own life in 2013 has opened up about her terrible loss.
According to The Irish Sun, Fiona Mackey said that her young son John was known for being "giddy", but after experiencing several bereavements, he became "beat down" from tragedy.
Fiona, from Ballyvolane, Cork explained: "We had a very tough year. John lost a school friend, a girl who died suddenly but not through suicide.
"That was his first experience of someone close dying. About three weeks later, my father passed away, and it just knocked the whole family for six.
"My mother was suffering from cancer, and she passed away in July of the same year. At her funeral, we learned that John's best friend had taken his own life.
"We just had a year of tragedy after tragedy. I think it just took an extra toll on John. There had been a number of suicides in the area in Ballyvolane."
Describing the young teen, Fiona said: "He had no problems in school. He was so good. He was also giddy, the class clown from the day he started school."
She explained that there were no warning signs that her son was feeling suicidal. "He was a good child. There were no substance problems," she said.
"He took his own life in November as we were preparing for his sister's 18th birthday.
"He said he was taking the dog for a walk. He would never skip a meal, and when he didn't come home his dad went looking for him.
"I went to Cork University Hospital, and they were still working on John. I knew he was gone," the heartbroken mum said.
Fiona said she wished John had spoken to the family about his feelings. "With John, there is nothing in this world that he could have done that we wouldn't have tried to fix and to make better," she said.
"John was an only boy between three girls and was very protective of his three sisters. He loved the family, hunting and walking.
"John is always with us. Everything I do through the day, John is there."
Since John's untimely death, Fiona has formed a local suicide support group, Circle of Hope, in Ballyvolane, in Murphy's Rock Bar.
She said: "We are trying to get the word out there, to get people to come and talk to us. We have coffee the first Wednesday of every month."