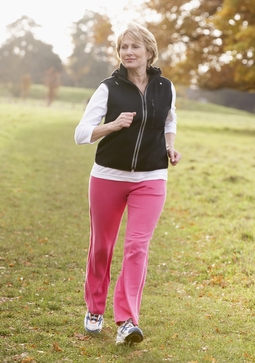 If you are planning on taking part in the
go ahead! Walk for life
charity walk this October, here are some expert tips from Unislim on how to make the most out of the 5km walk.
Walking is simple, it's free and it's one of the best ways to get fit. All you have to do to turn everyday walking into fitness walking is to lengthen your stride, quicken your pace, keep going and do it regularly.
You should walk faster than a stroll and be slightly breathless but comfortable and be able to talk in short sentences. Up your speed when you no longer feel challenged; reduce it if you feel tired.
Good shoes are a must. If you're taking up walking, it's worth investing in proper shoes. They should feel roomy around the toes, give good heel-cushioning and be comfortable and light.
Walking for 30 minutes at 4mph on the flat will burn around 168 calories (based on an 11stone woman). But walking uphill or against a strong wind can burn up to 50% more calories.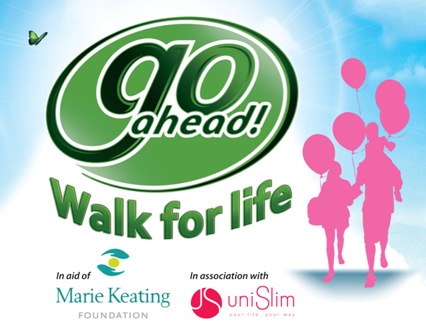 The walk takes place on October 2
nd
in Phoenix Park and is raising money for the Marie Keating Foundation, a charity that aims to raise awareness of cancer in Ireland.
Registration for this fantastic event costs just €15 at
www.mariekeating.ie
. All participants will receive a t-shirt, balloon,
go ahead!
samples, tote bag, Unislim €10 voucher, Unislim Power Band and many more goodies, treats and spot prizes on the day!