Victoria Beckham has been documenting her Valentine's Day on her Instagram story and it's safe to say the fashion designer has been completely spoiled by her darling family.
The Spice Girls member took to Instagram to reveal that her four children- Harper, Romeo, Cruz and Brooklyn- had gifted her the most beautiful pink roses.
The mum shared a video of four giant vases of pink roses at their family home, captioned: "Valentine's Day kisses from my babies x."
The kids even gave their parents cards to mark the special occasion.
Ever the sweetheart, Victoria's youngest and only daughter Harper penned a heartfelt message on a card for her mum and dad David.
The dote even gave her mum and dad matching charm bracelets that had 'love you' on them.
Victoria wasn't the only girl who was treated this morning. Harper even receieved a Valentine's Day card from a secret admirer.
The card read: "To Harper, Happy Valentine's Day. You are lovely. Lots of love?"
Victoria captioned the photo, "Daddy is not happy."
With a protective dad and three big brothers at home, we're sure whoever is after Harper's heart will be feeling the pressure.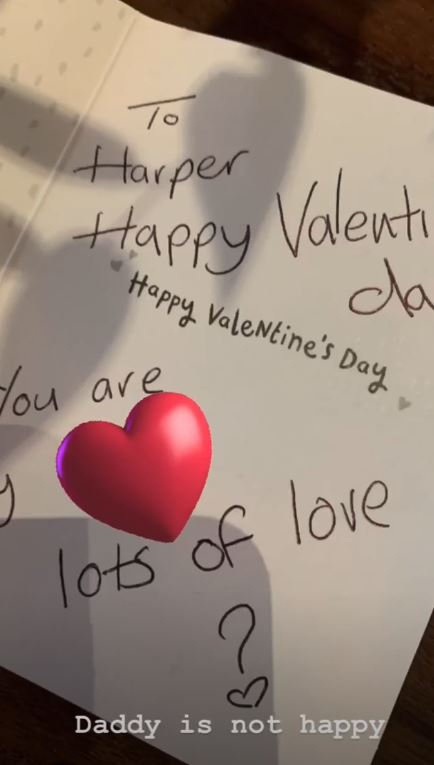 The Beckham family are certainly feeling the love this Valentine's Day. David and Victoria's eldest son Brooklyn is currently celebrating the holiday with his girlfriend Hana Cross in the city of love Paris.
They really are the sweetest family, aren't they?