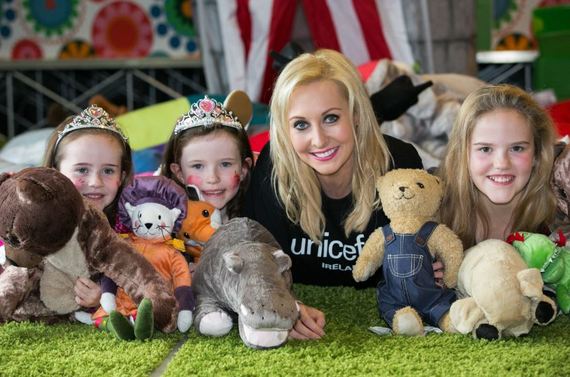 Want to buy a toy for a child that will benefit education programmes worldwide? Well, for every soft toy, children's book or kid's meal purchased in IKEA from now until 4
th
January one euro will be donated to education programmes worldwide.
The Soft Toys for Education campaign aims to provide quality education to children living in poverty in developing countries. Since its launch in 2003, the campaign has raised €57 million and has helped more than 10 million children in 46 countries to enjoy their right to a quality education.
Every year IKEA creates a children's book based on the soft toy characters that form part of the annual campaign. This year's book, "The Princess and the Happiness", is written by Swedish author Ulf Stark and illustrated by Silke Leffler. In the story, young readers will visit the fairy-tale forest and ultimately learn that happiness can be found around the corner.
Nothing is more precious than seeing a child smile and the IKEA campaign helps to bring a smile to the faces of thousands of children.