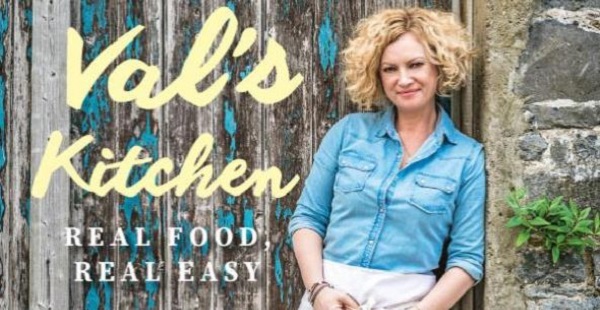 Ask any mum, and she will tell you that her weekly meals are based on a mix of beloved classics and one or two more adventurous cuisines – which makes Val's Kitchen – Real Food, Real Easy the perfect addition to any busy family's home.
Written and photographed by Valerie O'Connor, Val's Kitchen truly lives up to its billing as 'a family cookbook for today'.
Jam-packed with fantastic recipes from this creative mum-of-two, Val's Kitchen is the perfect melding of those classics that families have loved for generations (check out the chicken casserole and flapjacks) and some more exotic recipes from Valerie's travels around the world (see the Cuban chicken rice).
One of the best things about Val's Kitchen – aside from its mouth-watering photography – is that it covers everything a busy family may need, from day-to-day meals right through to event eats.
The breakfast section (which features a handy no-fuss guide to cooking every style of egg) is any cook's godsend, while mums and dads will get great mileage out of the 'light bite' recipes and instructions for growing your own food.
Combining the best of traditional cooking with fresh, exciting culinary delights, Val's Kitchen will go down a treat in any hectic household.
Val's Kitchen – Real Food, Real Easy is published by The O'Brien Press and is now available to purchase.