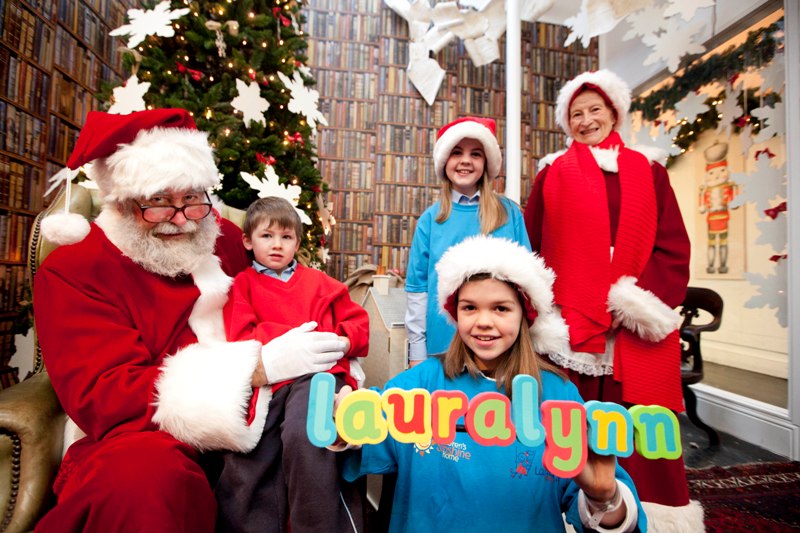 Father Christmas is visiting Powerscourt Townhouse Centre and for the first time ever there will be a magical and unique Father Christmas Workroom that has been designed to match the authentic feel of the centre. Santa's den is filled with lots of charm, and is a must-see for all the family. From the moment you enter, you will experience a real winter wonderland feeling. You will be greeted by a warm fire and lovely lights. Santa will be immersed in a pile of wish lists from children around the world, and he will be dressed in his old cords and check shirt. This will be a real life glimpse for children into an authentic Father Christmas workroom, and will be a completely unique experience.
Around the study there will be maps, globes and clocks on show so Father Christmas will know his route for all his deliveries on Christmas Eve. Children and grown-ups can enjoy "Creative Christmas" workshops where they can make their very own tree decorations, cards and gifts, and enjoy some storytelling.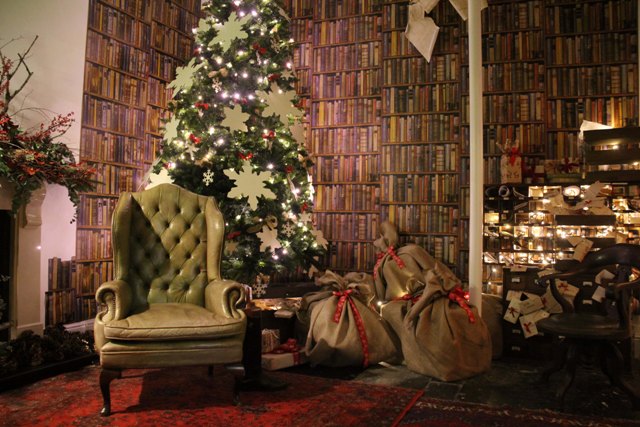 There will be a series of fabulous Christmas events in the centre, making Powerscourt Townhouse Centre the perfect place to visit over the festive season. From the first week of December there will be performances from The Dublin Gospel Choir, Il Coro Italiano Di Dublino singers, musicians from harpists to guitarists, as well as the stunning live lunch time Opera with leading Irish sopranos. There really is something for everyone this Christmas.
So enjoy some music, visit Santa, do some shopping and eat out in one of the seven wonderful eateries in the Powerscourt Centre this December.
Santa's Workroom will open every Saturday and Sunday in December from 12noon to 4pm. €12 includes a visit to Father Christmas, a gift and photo, and a donation to the LauraLynn Foundation.