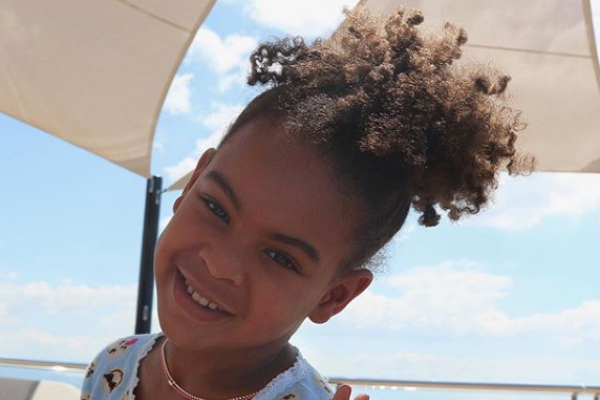 Grandmother Tina Knowles was sitting down to tuck into a beautiful homemade breakfast.
The feast was kindly made for her and and her granddaughter, Blue Ivy had helped.
However, Tina soon realises that Blue Ivy had a little bit of a trick up her sleeve - or should we say hand.
In an Instagram video, the 64-year-old shows a big breakfast with a side of fruit.
As she's about to dig into her eggs, she realises something is hiding amongst her food.
She is heard exclaiming "what is this?" and screams "ah it's a hand", to the amusement of one six-year-old little girl.
Tina pulls out a little plastic dolls hand, and Blue Ivy, never one to miss a trick, puts another plastic dolls hand in for good measure.
Tina captioned the Instagram video: "Ham and eggs " NO hands and eggs ! My grandbaby pranked me !!"
In the clip, Blue Ivy gives out a hearty chuckle as her grandmother questions her.
It's safe to say, anyone who has been around mischievous children will be all too familiar with this breakfast scenario.