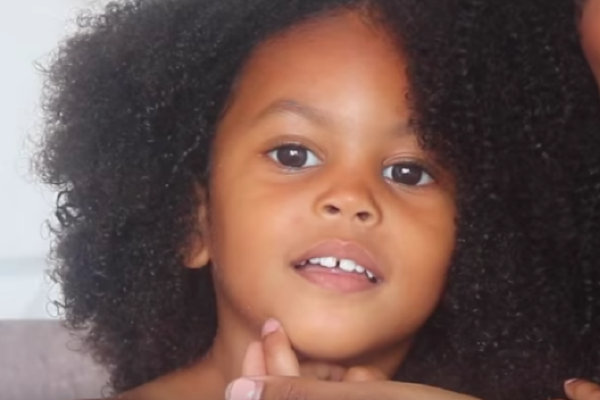 It's every little girl's dream to be just like their mum when they're little.
Our daughters can often be referred to as our little carbon copies.
This beauty mum transformed her gorgeous daughter, Amelia into her very own mini-me.
Gigi beauty aka Gabrielle Sterling stunned with her incredible makeup skills in this heart-warming video.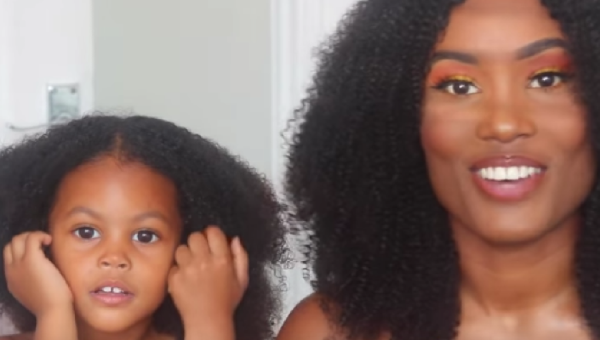 The mum starts off by asking the seven-year-old what type of look she'd like to go for, as mum sports a wig that matches her daughter's hair.
Amelia soon settles on a look just like her mum and Gabrielle informs us that dad is safely at work as he wouldn't approve of their daughter having the makeover.
"When he sees this video he's going to have a heart attack," laughed the mum.
Oozing with personality and wit; from correcting her mum and mimicking her, seven-year-old Amelia is just a delight to watch.
For the finished look the duo even sported matching dresses from Kenya.
Their posing gets 10/10 from us.
Sadly, this gem of the makeup duo will be strictly a one-off.
"We are only doing this once though, this is not a regular thing," the mum explained to her daughter.
Gabrielle ended the video by giving Amelia an important message about image.
"Makeup doesn't make someone beautiful because you are already beautiful without makeup, okay?" said the mum.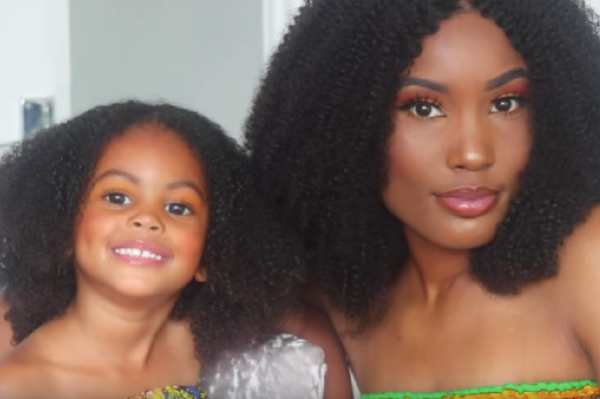 The mum went onto explain that it is just a video and Amelia agreed not to wear make-up until she was 30.
We aren't surprised that the video has gone viral, it's a cuteness overload.