We all have that one friend who is forever leaving us waiting around for her to hurry up!
The one who will turn up a good 30 minutes after the agreed time, frazzled with some story to explain her lateness, even though you KNOW it's because she left at the last minute.
If this sounds like someone you know... we've got eight pretty awesome Christmas gifts that might help them be on time - for once!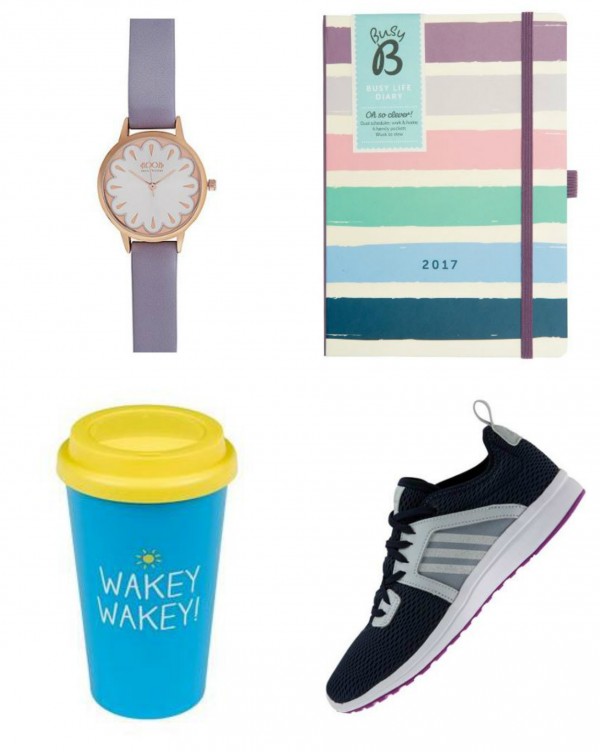 Clockwise from left: Floozie by Frost French ladies watch, €30, Debenhams; Busy life diary 2017, €14, Mosscottage.ie; Adidas women's durama, €65, Life Style Sports; Happy Jackson Wakey Wakey travel mug, was €10 now €9, Littlewoods.ie.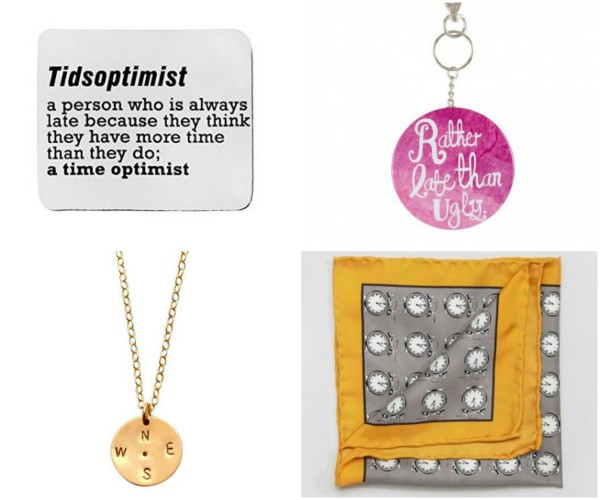 Clockwise from left: Tidsoptimist mouse pad, £4, Amazon.com; Rather late than ugly mirror keyring, £5, Paperchase.co.uk; Original penguin silk square scarf, was €24.00 now €13.33, Asos; Gold compass necklace, €52.73, notonthehighstreet.com.