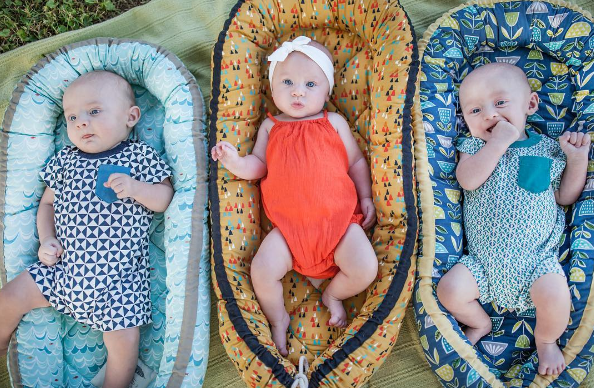 Carrying one six-pound baby is enough for any mother, but for Kate Tipton, that was just the tip of the ice berg.
Kate, who is a mother-of-five, gave birth to healthy triplets, who weighed a combined weight of 19.6 pounds... that is a lot of baby!
Jack, Stella and Luke Tipton weighed 7.4lbs, 6.3lbs, and 5.9lbs respectively, making them the second heaviest set of triplets ever born.
Kate and her husband Caleb consulted with the Guinness Book of Records, and discovered that they missed the number one slot by just 2.4 pounds.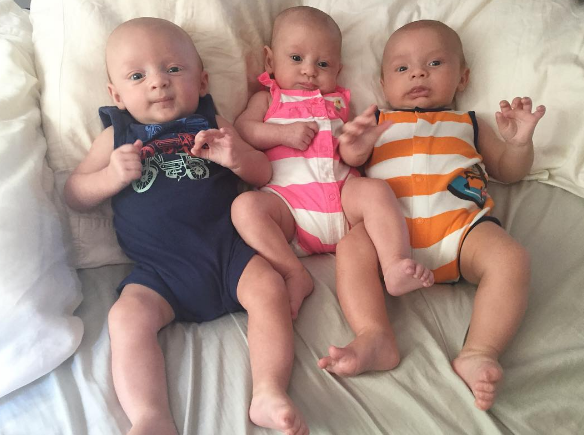 The heaviest triplets on record were born in California in 2004, weighing a total of 22 pounds.

Regardless of that, it is still absolutely incredible that these three babies were born so big, with triplets usually coming into the world very underweight.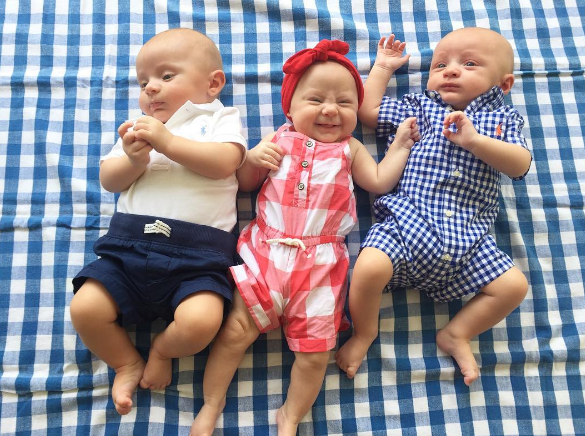 Kate initially went into labour at just 21 weeks but received emergency surgery to stop the labour and with her continue pregnancy.
At 34 weeks, six weeks before she reached full-term, Kate went into labour again, and this time she had to go through with it!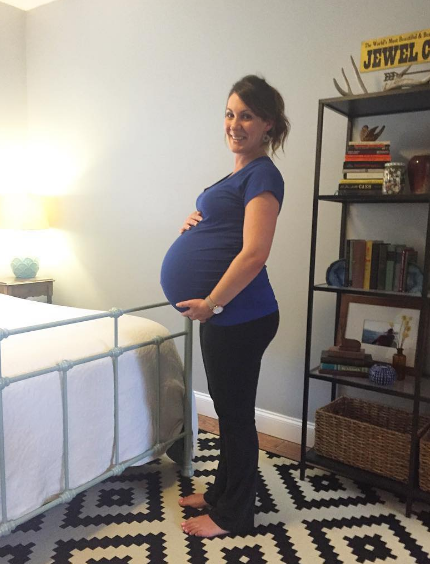 The nurses and doctors explained to Kate that there was a large chance the babies would be tiny and struggling for life.
Needless to say, everyone involved in the birthing process was shocked by the big healthy triplets that came into the world.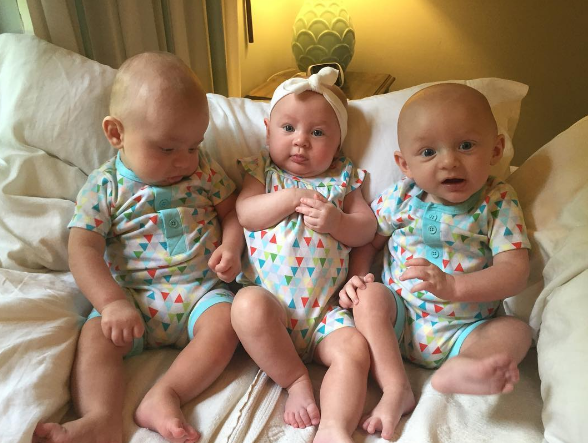 Kate told ABC News that "they weighed Jack twice. He was first. They thought, 'That's not right.'"

Kate admits that while she lives a very chaotic and busy life, she would not trade it for the world, describing her gorgeous triplets as "a lot of fun"
SHARE if you think the Tipton triplets are adorable.