New mums know better than anyone what tiredness can do to their looks. Black bags under the eyes come with the territory of becoming a mum and Irish mummies in particular suffer terribly from dark circles due to their fair complexion.
Well, one product that can totally refresh under your eyes is Garnier Caffeine Anti-Dark Circles 2-in-1 Eye Roll On. This eye roll on caters to very fair skin – perfect for Irish mums whose usual make-up simply cannot hide those dark bags.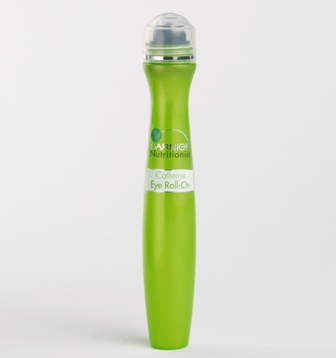 Garnier Eye Roll On perfectly covers baby-related dark circles under the eyes. Its 2-in-1 formula is enriched with caffeine and refreshes those tired looking eyes immediately, while the mineral pigments cover those stubborn circles. Inspired by massage techniques, the roll-on applicator helps stimulate and refresh the eye area, so mummies can convince the world they are well rested and ready for anything.
Simply apply around the eye contour where the circles appear using the roll on and then blend with your fingertips, as if you were applying your regular concealer. This product comes in three shades – Very Fair, Fair and Medium to Dark.
The Garnier Anti-Dark Circles has a recommended retail price of €14.99 and is available nationwide.