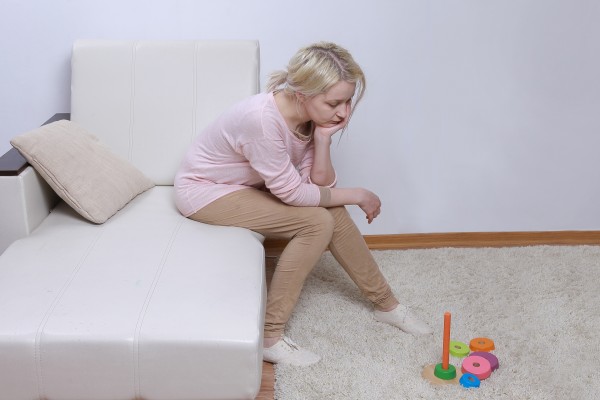 Psychosis: a severe mental disorder in which thought and emotions are so impaired that contact is lost with external reality.
Postnatal Psychosis is different from postnatal depression and is categorised as a psychiatric emergency. While many women feel the 'post-baby blues' days after giving birth, this emotionally-charged period lasts a few days. Postnatal psychosis (PNP) is a severe mental illness which affects one in every 1,000 Irish women. It can begin two weeks after a woman gives birth.
PNP is be characterised by symptoms including: rapid mood swings; incoherence in speech; and delusional thoughts and behaviours such as being obsessed with the idea of your baby being in peril. A full list of symptoms can be found below.
This rare but severe mental illness requires emergency specialist treatment as an inpatient psychiatric care.
Ireland is behind other countries when it comes to psychiatric care for mothers. Unlike in the UK, France, Australia and the US, there are no mother and baby units (MBUs) available, therefore the mother will be admitted without her baby.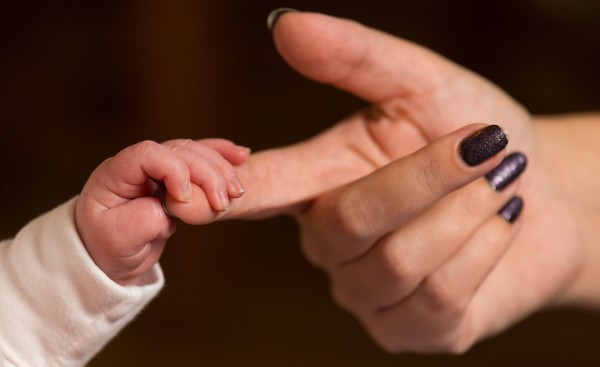 According to the book Comprehensive Women's Mental Health, separating a mother and her child during this period can worsen her condition as she feels guilt for abandoning her child. As mother-infant attachment is a central issue in PND and PDP, it can be majorly beneficial to address these issues while the baby is admitted with the mother in a safe environment. PNP also carries the real risk of suicide or infanticide. It is important that the relationship between the two is closely monitored as the mother cannot be trusted to make safe decisions with this condition.
Comprehensive Women's Mental Health states: "Perinatal disorders are common, but can be missed because of the overlap between pregnancy and postnatal symptoms and the social pressures to attain an ideal of motherhood.
Nurture is an Irish charity focusing on maternity and mental health. They outline the following information and advice for women suffering PNP:
Causes
Previous mental illnesses in a mother's life

Genetic predisposition and family history relating to mental health

Social, environmental and psychological stress factors may contribute to the severity of this illness
Symptoms
Severely disturbed mood and behaviour patterns

Very quick mood swings from high to low in a very short time

Extreme thought disorder – a disturbance in thought processes which may be evident in the mother's speech

Delusional thoughts and behaviours, false and firmly held beliefs

Mothers may struggle with conversations and make no sense when talking

Mothers can experience hallucinations

A mother's behaviour may be odd or uncharacteristic.

Mothers may experience sleep disturbances, such as difficulty getting to sleep, waking frequently during the night or getting up very early which may not be related to the baby's needs

Mothers may be in denial about how they are feeling and may fail to recognise or accept that help and support is needed.
Options for recovery
Hospitalisation – admission to an inpatient psychiatric hospital is almost always necessary as specialist treatment is required.

Medication – also usually necessary and may include anti-psychotic medication, mood stabilisers and anti-depressants. These need to be carefully prescribed and monitored by a psychiatrist.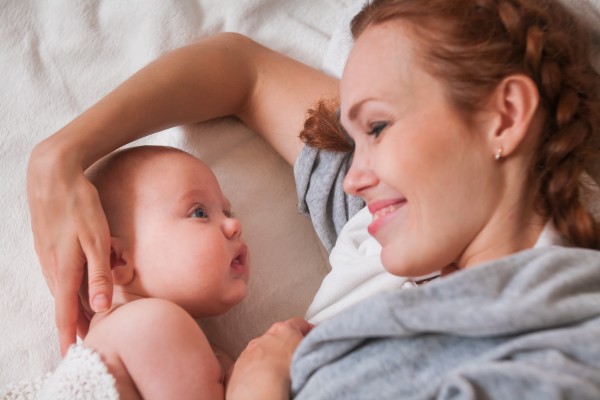 Women experiencing PNP or PND should seek help without fear of judgement.
Helpful resources if you think you are suffering from postnatal depression or postnatal psychosis include:
Post-Natal Depression Ireland
Tel: 021-492-2083
Nurture
Tel: +353 1 8430930
E-mail: http://www.nurturecharity.org
Aware
Tel: 1890-303-302
Parentline
Tel: 01 873 3500 or lo-call 1890 927 277
AIMS
Email: support@aimsireland.com
You can also contact your GP or maternity care provider. Many maternity units offer their support and counselling services for women.