Limit their contact with things that can irritate their skin.
Some things that may irritate skin include household cleansers, detergents, lotions, soap and solvents. Because soaps and wetness can cause skin irritation, your child should only wash hands when necessary, dry their hands completely and apply an emollient.
If your child is doing something that requires their hands to be in water, get them to wear vinyl or plastic gloves. Also, have them wear gloves when hands are exposed to anything that can irritate the skin.

Make sure your child wears gloves when in cold weather. Cold air and low humidity can dry skin, and dryness can make eczema worse.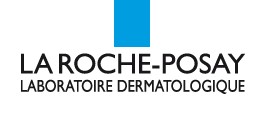 Your child should wear clothes made of cotton or a cotton blend. Wool and some synthetic fabrics can irritate the skin. Most people with eczema feel better in clothes made of cotton or a cotton blend.
This article is brought to you by the skin experts from La Roche-Posay