As any parent with a distressed, crying baby knows, colic affects a whole household, and can be very frustrating and upsetting for parents.
Colic is defined as repeated episodes of excessive and inconsolable crying in a newborn baby which otherwise appears to be perfectly healthy. The condition affects up to 1 in 5 babies.
Symptoms of colic can include:
Crying for at least three hours a day, at least three days a week, for at least three weeks
Drawing up of the knees
Wind
Redness of the face
Research has found that Transient Lactase Deficiency is an important factor for many babies with colic. A lack of lactase enzyme in the small intestine results in a baby's inability to fully digest the milk-sugar lactose. The undigested lactose is then broken down in the bowel, producing lactic acid and hydrogen gas. This leads to severe discomfort, bloating and wind.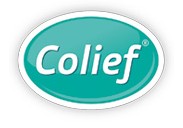 This article was brought to you by the experts at Colief.
Click here
to find out more about Colief