If you are looking for a gift for a new arrival, then Esprit Kids now have Newborn Gift Sets that make an ideal present for the little one. These sets are available in two versions in a choice of three colours. Inside the set is a selection of presents for baby.
One option is the carefully designed tiny suitcase in pink, light blue or light brown Vichy check with a cuddly Esprit toy animal, Esprit newborn body and matching bonnet. With its arched handle and small clasp, it is a decorative storage solution for toys and other things and fits into the nursery as a delightful accessory.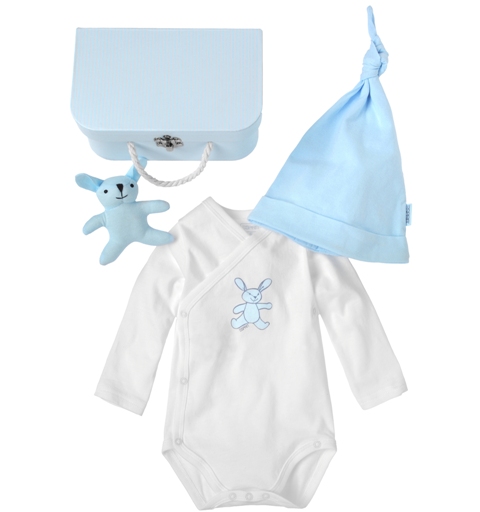 If you cannot deliver the gift in person, then the second option can be sent all over the world to its tiny recipient. An envelope with a detailed Esprit Kids design contains a cute Esprit body and is ready to post. The format, weight and layout correspond to postal guidelines and it can be sent just as it is. This set is also available in pink, blue and brown.
The bodies are designed in the Esprit Kids look and come in one size fits all. All components in the internationally available Newborn Gift Set are made from particularly high-quality material and as is usual with Esprit Kids meet the highest of safety standards.
Recommended retail prices of these gifts are:
Esprit Newborn Gift Set in suitcase €29.95
Esprit Newborn Gift Set in envelope €12.95