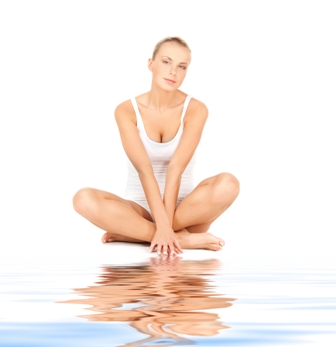 Bacterial vaginosis is as common as thrush, but most women know little about it. This lesser known vaginal infection generally presents itself as a vaginal discharge which can vary in consistency and usually has a distinct, unpleasant fishy odour. While it is not sexually transmitted, it can be caused by an increase in sexual activity and while it's not associated with hygiene, it can be triggered by douching.
Although most women think of yeast infections when they think of vaginal infections, bacterial vaginosis (BV) is actually the most common type of vaginal infection in women affecting up to 1 in 3 women. It is caused by an imbalance of naturally occurring bacterial flora, which seem to overgrow when the vaginal balance is upset. It should not be confused with yeast infection (candidiasis), or infection with Trichomonas vaginalis (trichomoniasis), which are not caused by bacteria.
So how does a women get BV?
The vaginal area is teeming with bacteria called Lactobaccilli that play an important defensive role in warding off infections by maintaining the vaginal area acidic, as acidic as a tomatoes, the love apple! However Lactobaccilli bacteria are very sensitive to any changes to their environment as a result of fluctuating hormones during menstruation, pregnancy or menopause which can shift from a naturally acidic to alkaline conditions. Other influencing factors include antibiotics, sexual intercourse (semen is alkaline), the use of the contraceptive coil, douching, use of perfumed intimate body products and smoking.
The environmental shift creates the perfect condition for the BV causing bacteria to grow and thrive and breaks down the protective mucus layer within the vaginal area leading to the production of a unpleasant-smelling discharge which is usually thin and white or grey This malodorous discharge coats the walls of the vagina, and usually causes no irritation or pain. But because this discharge can often be confused with other conditions such as candidiasis or trichomonasis, it's crucial that you visit your doctor, who can perform a simple test for BV by taking a sample of vaginal fluid.
Bacterial vaginosis is not a serious issue for the vast majority of women, although it may be a concern if symptoms of BV develop in pregnancy. There is some evidence to suggest that untreated bacterial vaginosis during pregnancy can increase your risk of complications, such as premature birth or miscarriage, particularly if you have had these problems in the past.
Half of women who have BV exhibit only mild symptoms or no noticeable symptoms at all, with many only learning they have the infection following a gynaecological exam. If symptoms are apparent, they can include:
Off-white or discoloured discharge
Malodorous discharge that is often strongest after sex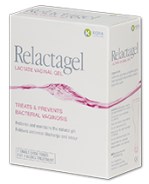 What Is the treatment?
Bacterial vaginosis is usually treated with antibiotic drugs prescribed by your doctor, which may be taken as a pill or used as a vaginal cream or gel. Female hygiene products such as douches will not cure BV and might even make the infection worse.
However, after treatment with an antibiotic, there is a 70% chance of BV recurring within a few months. An alternative approach to managing BV involves the use of a lactic acid gel such as Relactagel® which can be used during pregnancy. Relactagel to restores the natural acidic conditions of the vagina and can be used with antibiotics or as an alternative to antibiotics.
Another way to reduce the chances of BV recurrence is to use Relactagel® for several nights following menstruation, to naturally restore and maintain the vaginal pH and promote the growth of our naturally occurring lactobacilli, thereby reducing the chances of BV recurring. Relactagel contains no preservatives and is hormone free.

Relactagel® is available from pharmacies nationwide and can be purchased direct from
Kora Healthcare
.