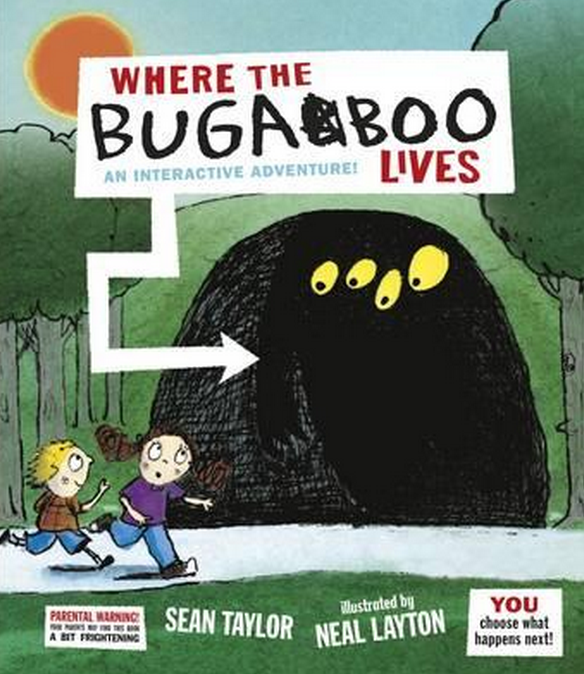 From the author of Hoot Owl, Master of Disguise, comes a wonderfully interactive, which-way adventure story, Where the Bugaboo Lives.
An hilarious, goulish story that follows Floyd and his sister, Ruby, into the dark, shadowy valley behind their house. The valley is full of all kinds of creepy, freaky, weasely creatures and the scariest of them all – the Bugaboo!
Throughout the story kids can choose Floyds and Ruby's path, and which monster they'll meet, at the end of each page.
Incredibly interactive and perfect for reading over and over again, children will love being in control of how the plot unfolds, discovering new settings and characters with every read.
Sean Taylor has written more than 40 books for young readers, including a collection of folktales from the Amazon, a novel for teenagers and comic adventures set in an urban primary school.
From biros and pens, to leaves and cameras, illustrator for the book, Neal Layton, uses a number of different tools to create his masterpieces. He likes his drawings to appear as fresh and spontaneous as possible.
Published by Walker Books, it will be available in all good bookshops from Thursday, 2nd July 2015.