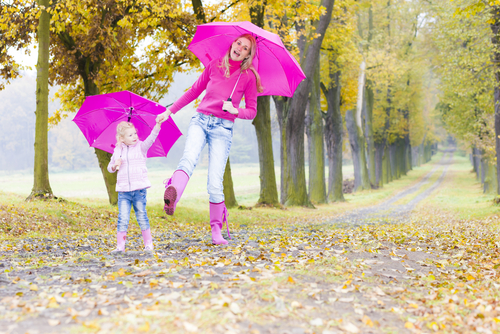 Mums are great, not only do they carry and nurture a baby inside them for nine months, they deal with everything else that life manages to throw at them, and with a smile, usually.
Here are eight reasons why mums are simply awesome:
They are selfless
Mums are always putting others before them. Whether it's to skip coffee with the girls to watch their child's football match, buy their kids a treat rather than the shoes they so desperately want or share the last biscuit even though all they want is one with their cuppa.
She has unconditional love
Even though their other half may constantly leave the toilet seat up or even if the kids are forever breaking things, spilling drinks or putting dirty hands on clean windows, a mum will never stop loving her family, even if she is at her wits end...
She remembers everything
A mum is like an electronic diary – she remembers everything. From dentist appointments to buying a copybook for class to remembering everyone's birthday - including those in their little one's class. A mum will never forget something important.
She offers unyielding support
No matter what their son or daughter wants to do, whether it's in their interest or not, a mum will always be there to give support.
They can survive on little sleep
Being able to survive on little sleep is a skill that mums have mastered right down to a tee. Even if they only got two hours of shut eye, they will be the first up in the morning ready to take on the day.
They can do 10 things at once
Not many people can change a nappy, dress another child and get themselves ready at the same time. But mums can and they do it with a smile, usually.
Food skills
Mums also have the ability to make five different dinners at the same time just to keep everyone in the house happy.
And finally, their knowledge
Mums know the answer to their child's every question even if the question involves asking why the sky is blue or how the TV works - and if they don't, they'll go and find out so their son or daughter is not left with an unanswered question.
Well done to all the amazing mums, you're just awesome.