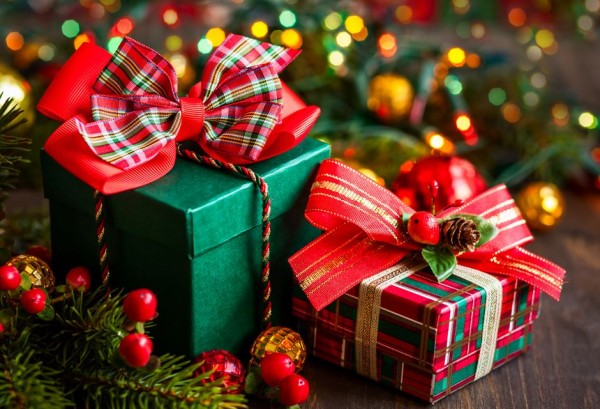 We are currently knee deep in gift wrapping season, and acquiring the Santa presents, along with the bits and bobs for the stocking and a gift 'from mum and dad' can be a daunting task for parents.
Along with the financial strain, there's the hysteria surrounding the season's 'it presents' (enter: the Hatchimal and Justin Bieber concert tickets) along with the hassle of hiding all the gifts in the boot of your car for the entire month of December.
One mum, Raakhee Mirchandani, has chosen to eliminate presents altogether, and doesn't give her daughter Satya a single thing on either Christmas or birthdays.
"When my three-year-old daughter wakes up on Christmas morning, there will be no presents to unwrap under the Christmas tree."
"There will no unboxing videos, no tears because we couldn't find a Hatchimal, and no chance that I wasted a minute of sleep or single breath on fulfilling a list of demands targeted to a portly stranger from the North Pole," wrote Raakhee, in a piece for Cosmopolitan.
While this may be shocking to some parents, Raakhee feels that instilling a sense of gratefulness in her daughter is important.
Satya by no means goes without, getting things she needs and wants like a play kitchen set, dolls house and fuzzy sheep boots at intervals during the year, and goes to bed with a full tummy every night.
"Even at age three, it's important that she knows how blessed she is."
Raakhee's no gifts policy drives her family members mad, and when they do send gifts for the toddler, mum and daughter happily donate them to children in need.
"I want Satya's joy — her sheer deep-in-your-gut-glee — to be in no way commensurate with the size of her present pile, her happiness independent of checking off items on a list of must-haves." says the mum, who is adamant that her little one doesn't become materialistic.
This method is in stark contrast to mum-of-three Emma Tapping, who gifts her kids with over 90 presents each every Christmas and has been accused of spoiling them rotten.
Which gifting method do you think is better?