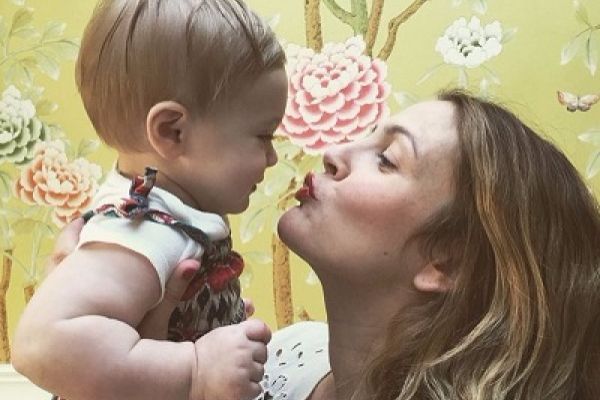 In a society often so focused on youth, ageing gracefully can feel like such a difficult task. We're told to get rid of those grey hairs or make our skin look ten years younger, but not how to find joy in the fact that we've lived another year.
Drew Barrymore, though, makes embracing age look easy! The mum-of-two turned 43 yesterday, and her refreshingly optimistic video on growing older is recommended viewing for anyone who's ever lamented the passing of time.
"I'm 43, I'm so excited! I feel like this is going to be an amazing year," she gushed after thanking people for their many birthday wishes.
Considering it started out with a cake with her face on it - yep, that sounds like it's set to be a fabulous year!
"I'm so happy to get older, because getting older is better," Drew wisely noted.
Rather than trying to run from Father Time, she's welcoming him with open arms.
"It's a stripe that you earn," the director said of getting older, "And it's delicious and wonderful."
"Never fight age, it's a losing battle, and just embrace getting better." We love her attitude! Those are words to live by.
The Never Been Kissed actress also commended the outspoken teenagers from Florida who have advocated for gun control in the wake of the tragic school shooting last week, saying she admires 'the hope of this generation and the fire of change that you are exuding'.
"I am so wildly impressed that I am humbled and supportive in ways that... there are no words," the Wedding Singer star continued.
Considering she is mum to daughters Olive, 5, and Frankie, 3, the issue of school shootings hits particularly close to home for Drew.
"You give me hope for my daughters and a future that is bright and brave," the former child actress added.
We hope this year is the best one yet for her!